In love with it
Recently I got myself a new i-Divine palette called Vintage romance. I always adored purple eye shadows and I decided that I needed vintage romance in my life. I fell in love with sleek eye shadows since I got
Sunset
. So read more for swatches and more information.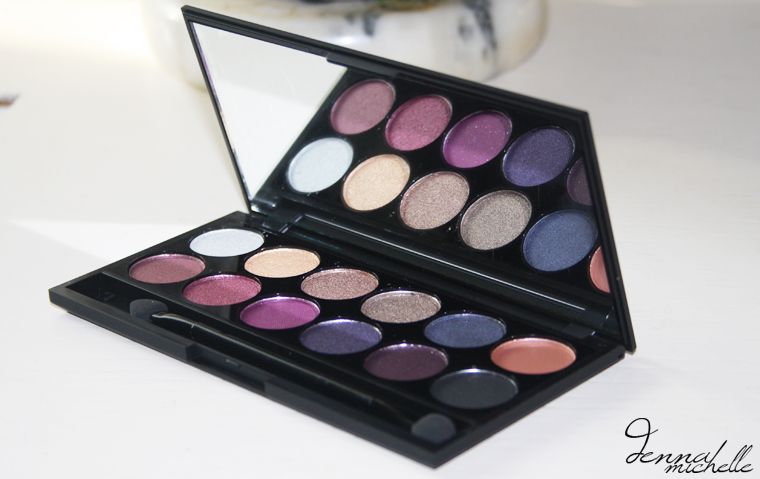 Package
Sleek packaging has everything that I adore, it is 'sleek' matte packaging with a shiny logo ontop. I do have to admit that the package gets dirty rather quick, but I do adore the look of it. It is easy to open and close and it feels sturdy. All sleek eye shadow palettes come in a cardboard box what makes it easy to know what palette you are holding. Also vintage romance comes with a clear plastic over the eyeshadows that has names printed on it. Sunset sadly did not come with names.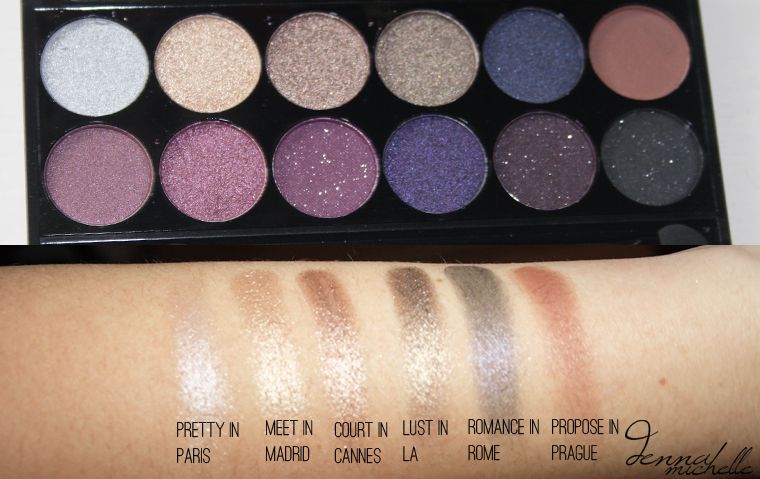 Top row
The top row have a few of my favorites and a few that I do not use. Pretty in Paris & Lust in La are two shades that I almost never use. But propose in Prague is something that I grab daily. Also romance in Rome and meet in Madrid are great everyday colors. But to be honest, I really adore the bottom row.
Bottom row
A vow in Venice, Marry in Monte Carlo & Honeymoon in Hollywood are perfect together, they are so great together also I tend to toss in a Forever in Florence in the cut crease. Bliss in Barcelona is a very nice shade for all over. And love in London is a great solid black.
Where to get
I am a big fan of these eye shadows, I think they are great for everyday use.
What do you think of these colors?
Denna