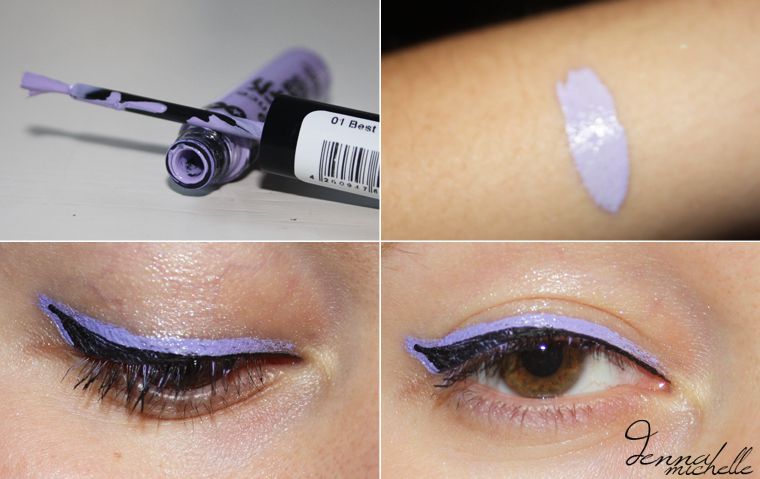 In best pop
Lavender eyeliner, something that I would never have wanted but now that I have it...I adore it. I first tought that Essence made a lipgloss in a skinny tube, but surprise surprise it was an liquid eyeliner. I debated if I could use this, and I decided to take it with me and ponder on it for some days. I quickly decided that I wanted this to pair this with an black eyeliner and a light colored eye shadow. This needs a simple look with the eyeliner being the main lavender attraction.
I already reviewed
the lipgloss from the same collection
and I already expressed that I am not a big fan of the design. Also the brush of the eyeliner is horrible, it is fluffy and not great quality. And this product was a grab and buy for me, so it could be that other brushes where fine but online I read that more people had these horrible brushes.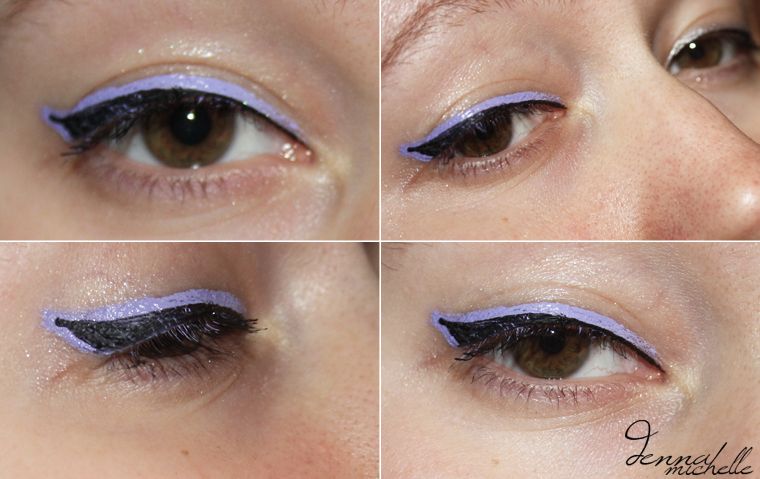 I tried to set a thin line with this and I failed so hard. There is not way that I can set with this product a nice thin line. So I decided to 'rock it' and set a think winged eyeliner. The product is very solid and only needs one stroke, and that is a big plus especially for a pastel shade. Because the product looks really strange as eyeliner on its own I decided to add black to it. And I really like the effect, it is sort of edgy without being to much. I said it to much already, but I think this is great for a party.
I am not sure if I think it is worth the €2.39. It is fun to experiment with and nice for a party look.
What do you think, would you rock this? Is this really the best 'pop' of color
Denna