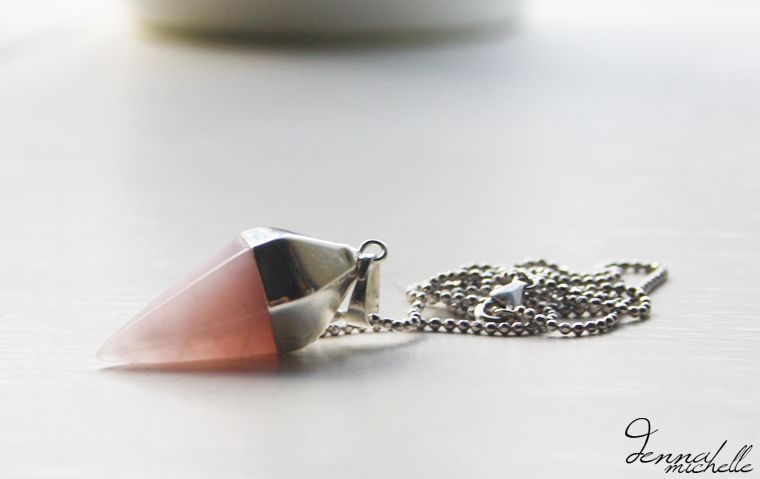 Gemstone pendant
I have a small obsession with gemstone necklaces, especially for layering and creating a boho-chic look. I decided to start small and order a rose quartz pendulum shaped pendant in silver. But even if you are not interested in rose quartz or silver, keep on reading because I will give you all a link with different gemstones and also gold variations. Also they are very budget.
Rose quartz
This pendant
is only $2.99 with free shipping and comes in many variations both in gold and silver including the gemstones
Amethyst
Rose quartz
Opal
Green aventurine
Tigers eye
Black agate
Unakite
Rock quartz
Carnelian
I am personally a big fan of amethyst, opal and rose quartz but I also adore the feel of tigers eye paired with gold. And you can buy it
here on eBay
. It came to me less then three weeks after ordering and also it was packed in a load of bubble wrap. I think packaging is really important because it is a real gemstone and it can break. So I have to say that I am really pleased with this seller.
The necklace is really great for layering. I tend to keep it on a 1.5 millimeter ball chain that is 60 cm or 23.6 inches long. I then layer it with a short necklace that hits the collarbone and a long chain. I love the endless possibilities of this necklace, I even think that the rose quartz is a very safe pick because it will fit many outfits.
What do you think about layering necklaces, do you wear a load of just one?
Denna