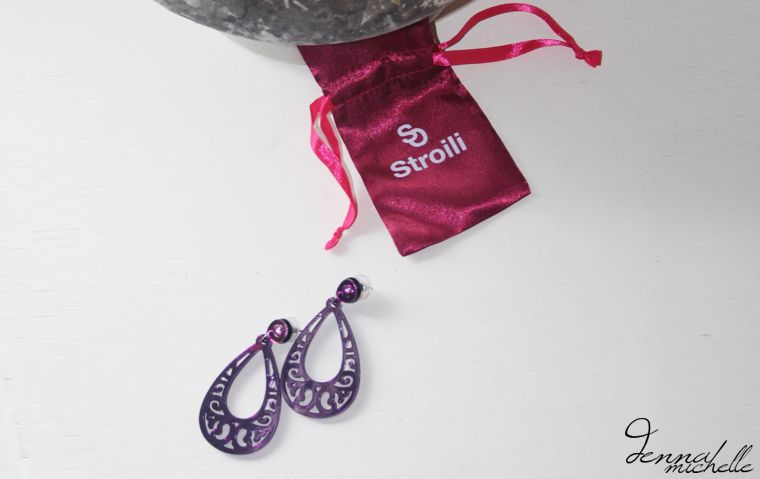 Italian design
I have never heard about Stroili but the moment I went to Italia I spotted a few stores with this brand. I was intrigued with the silver designs but I decided to get a more playful design made out of plastic. I picked my favorite color 'purple' and something statement. To be honest I have not found the place to wear these yet, I am debating on wearing these on Christmas with a nice black dress. Read more for more pictures...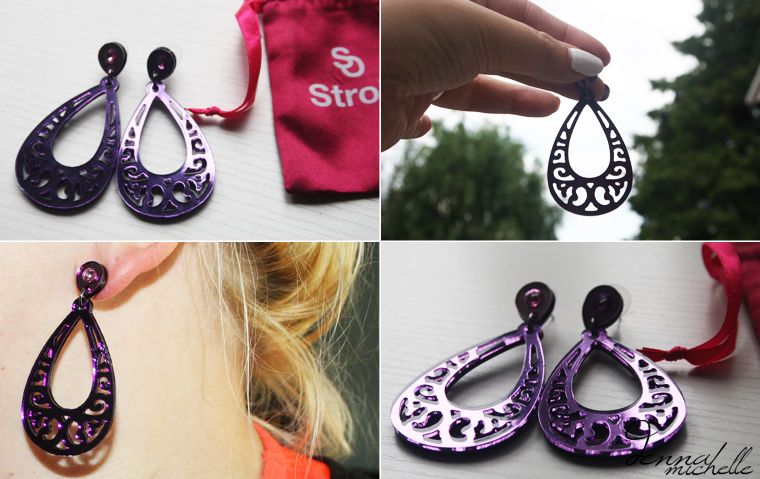 What I like about these earrings is that they are playful and classy, they are not really expensive looking but more young and hot. I can not really remember what I payed for this honestly, they where round the 10 euro if I am correct.
What do you think about these earrings? I know they are not everybody their cup of tea.
Denna