A butterfly coin!
Recently I got a new coin,
again
. I decided to get my second butterfly coin because I adore butterflies. I already had the
Otono butterfly coin
that has more natural brown shades and so I decided to get a blue tone coin. Above you can already see one side, read more for the other side.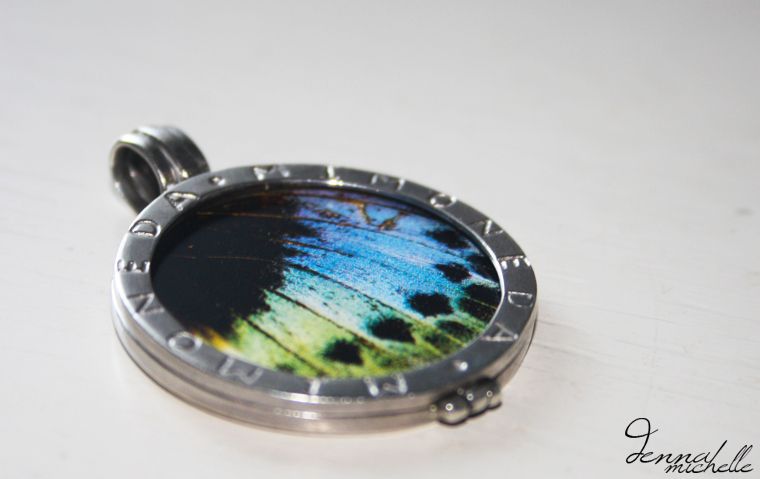 So pretty!
I got this coin for €37.50 what I think is slightly overpriced for a coin that has a print on it, especially compared to the glitter coins that are only €22.50. But still I felt the need to get this coin because it is a nice fall and winter coin. I can see this being worn with a black or white knitted sweater. And the colors on this coin are amazing.
What side do you like more?
Denna