Unique and handmade bikinis
Recently Diana launched her own range of bikini's that she makes herself, I am a big fan of her bikinis and I do hope to order my own one day. The unique features of these bikinis include originality, reversibility, comfort and personally I think they are really flattering and an eye catcher. For more information and the amazing pictures that I got from
Akira Swimwear
, read more!
Pacman, aztec, cherry striped and leopard
Akira Swimwear
sells all sorts of unique and colorful prints. And I adore that when looking for swimwear, you want something bright that makes you happy. But if you want something more simple you can reverse these bikinis to a full color side. You can choice between black, bright blue, dark blue, purple, white and yellow. But that is not everything, you can also pick the cut that fits you best. The bottoms come in
cheeky
, signature,
brazilian
and brazilian with straps
, so there will always be a flattering shape that fits you. The tops also come in a variety of shapes including
triangle with criss cross back
,
surf with criss cross back and double straps
,
triangle with 4 way straps
,
wrap with criss cross straps
and
surf with criss cross straps that are braided,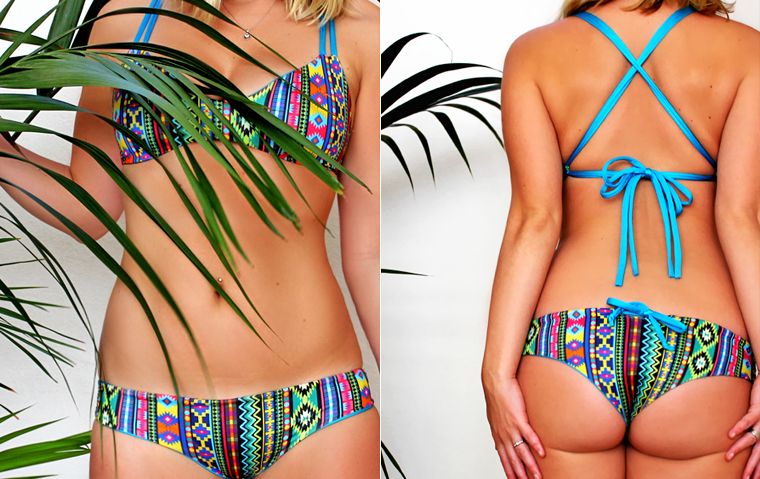 Variations
Also because you can pick your own your own color combinations and cuts you can get something unique that not everybody is wearing. This is a bikini that you can wear for years, you can switch it up with wearing a printed top with a colored bottom or a colored top with a printed bottom. But you also have the option to wear full print or full color, and that all by just buying one set.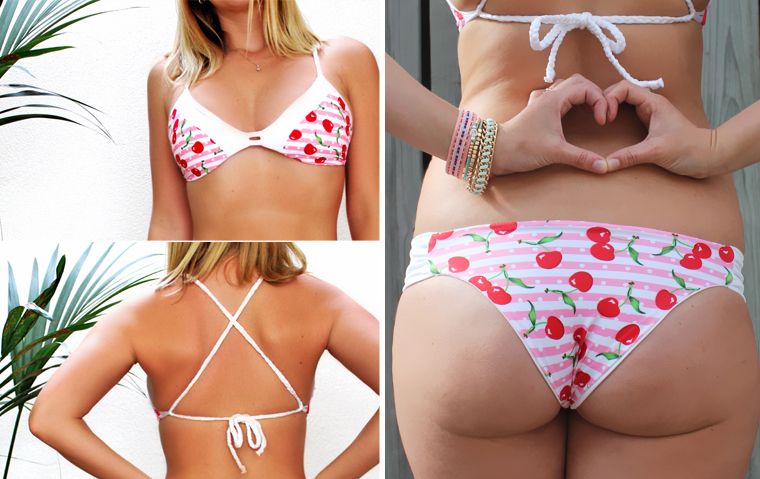 Handmade for a good price
I feel the bikinis are really good priced for handmade, you can get something unique for what I feel is a really good price. The tops variate from €41.50 to €45.50 the bottoms range from €39.50 to €43.50
When I reach my bikinibody I am sure going to invest in one of these, I am especially fond of the aztec print and bright blue fabric also I really adore the 4 way strap style for tops and the cheeky bottom.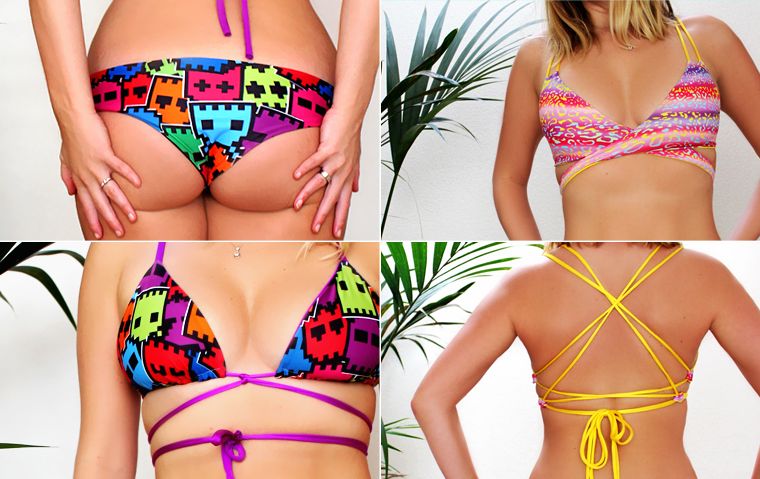 Also this shop has an amazing
site
with loads of information and an
instagram
that really makes me lust for summer.
What is your favorite print and style of Akira Swimwear?
Denna