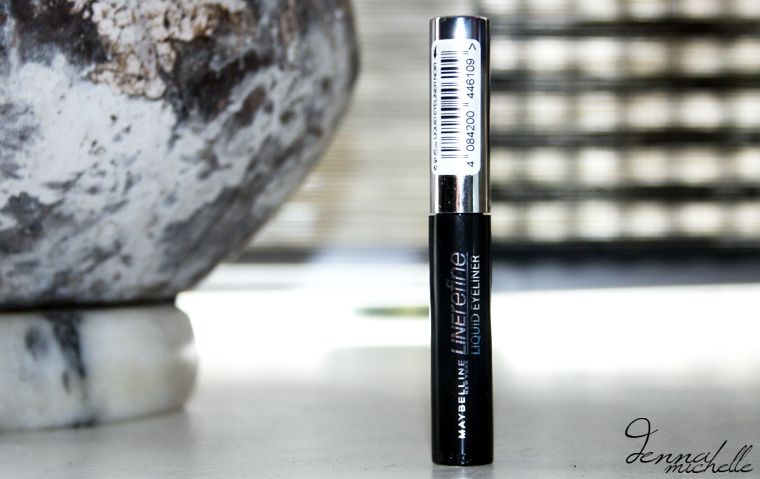 LINErefine liquid eyeliner
It has been a few days since I last blogged, and there has been only one reason. School. I suddenly had a load to learn and make and I had no time to upload and write my blogposts. But I am trying, the next 3 days will be hard for me but after that I will try to get back into the daily blogpost schedule.
Liquid black eyeliner, I buy loads of it because I almost wear it everyday. I try to switch up the brands that I use but I have a few favorites that I have reserves of because I love them. When my current eyeliner began to feel a tad dry/empty I decided to start my search for a new budget eyeliner. I always naturally get pulled towards the Maybelline or L'oreal display when I search for eyeliners, I feel that they are very strong on there liquid eyeliner game. So I swatched this and made a look with it...want to know what I think?
Testing the Maybelline LINErefine liquid eyeliner
Some facts from the package
Cost: €3.65
High definition application
Micro Brush
Intense color
Brush tip
Also I would love to point out that I mix this eyeliner up in my collection with Catrice ultra fine ink liner because the package is exact the same. Very minimalistic with a silver cap.
Testing it
I am not blown away by this eyeliner, as you can see in swatch, it can make a really thin line. But I do not feel like that is a plus because it is so thin that you need to go over it several tips to get a decent line and most of the tips it results in a shaky line. The high definition application on the package, not really. The micro brush is really micro to the extend that I tend to grab other eyeliners to finish the job because it takes ages to draw in my winged liner. On a positive note, this product is really black and dries rather quick. I only wished they went for a different brush because the formula is up to par.

I think this is a good product for girls who only want a thin line framing there eyes and nothing fancy. But it does take some getting used it. I would not advice this to beginners.

x Denna