10 Pink Frosting
Light as powder, cream soft for skin. I had to buy this blush when I first saw it in stores, I personally do not use blush on everyday bases but when I use blush I prefer to wear something pink or coral. Because I found a nice deal in store I decided to get this in pink frosting. There where a few other shades but this one stood out to me. Also the name is super cute!
Information
Texture: It reminds me of play-doh
Variation: 10 shades
Scent: There is not really a strong scent, it has a slight floral scent but nothing overpowering.
How to apply: I prefer to use my fingers to apply this product, I assume that this product is made for that kind of application. I first tried patting my finger on the product but I almost got no color off. Then I tried to swirl my finger over the product in a circular motion and that worked perfect.
Package: The blush has a complete plastic package, the top is clear what I think is very pretty. But I can not understand why they went for the color of the other plastic. I am not sure what to call this color? I would say it looks like light skintone? I would have preferred it to be white, that would have made it look far more expensive or even mint that would have make the blush pop. Also these are very hard to stack because the top is round. But I do like the shape of the package and the font used on the blush. It looks very playful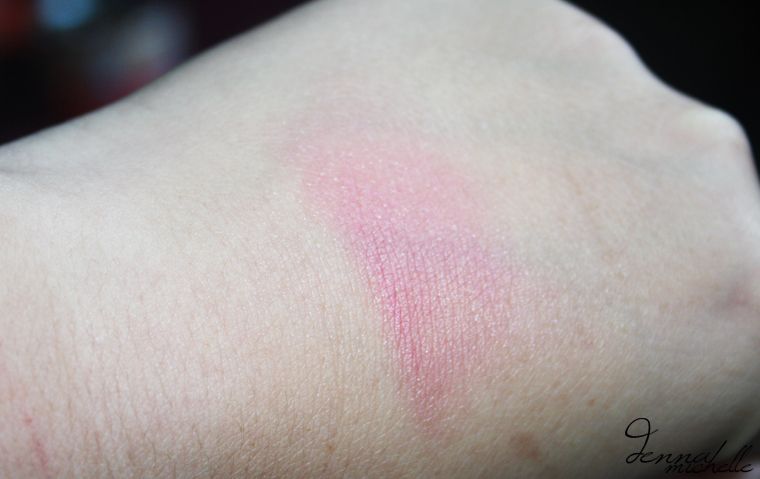 As you can see above, it is a stunning shade. I think it looks really nice and it is build-able. The one thing that I have to note is that I am rather pale and I am not really sure that this blush will be good for a darker skin tones because it is very light.
Till next time,
Denna