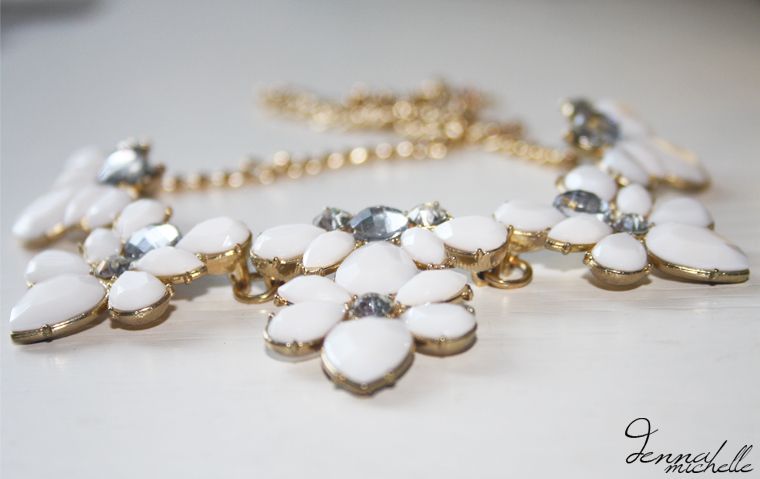 Pretty beige and gold statement necklace
Recently I got myself a new statement necklace, I am really picky when it comes to statement pieces. I tend to only have 3 or 4 statement necklaces that I rotate when my outfit asks for it. Because I did not have anything white/light I decided to order a beige and color necklace. I personally feel the combination is really pretty and it suits many outfits. Where to get this and for more pictures read more!
Cute right!
I got this on eBay for only $2.45
from this seller
and I am pleasantly surprised with it. I got a few complements when wearing it and I heard that people who surprised to find out how much this costed. It looks far more expensive then $2.45. The thing that I have to point out is that this necklace looks heavy but is actually really light, it makes it a perfect necklace for warmer days. Also if you do not love beige, it also comes in more colors.