September
To start, I want to tell you all that I got my propaedeutic diploma for my first year of my current education. So a big FUCKYEAH for that. That has to be my highlight of the passed week. But of coarse I had some other things that where worth a picture. So read on to see the rest of the pictures.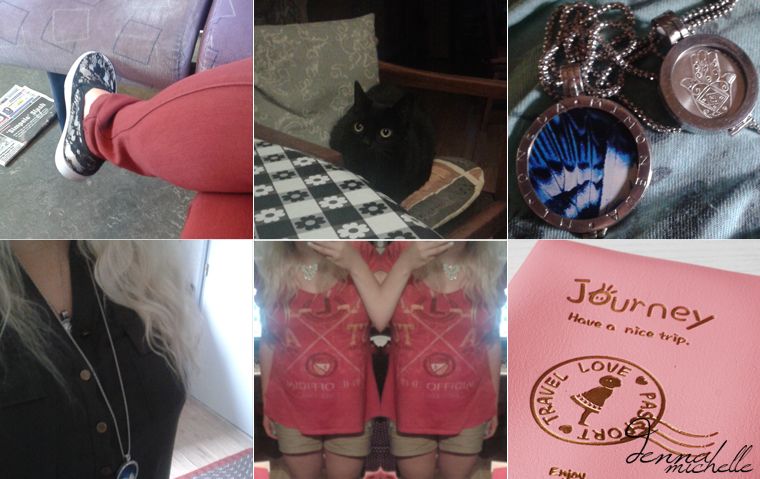 I spend a lot of time in the train and somehow I always feel the need to take a picture of my leg and foot in the train. Also how horrible is the print on the seating in the train! Then we have a picture of my cat Misty. She never wakes up when I need to school in the morning but somehow she decided to get up last week and sit with me at the table. And then we have my new coins, I decided to get them as a gift to myself because I rocked this week.
Then we have a strange selfie, because I really liked mt hair that way. How cute are these loose curls? They are easy to make, just sleep with a braid and you wake up with banging hair. Then we have a double selfie, it is an old one because I found out a new editing app that makes myself a great twin. Also the last one is the cute passport cover that came out recently
and you can view it here
When I was leaving for school one day I saw something watching my creepily from the back of the door. One might wonder how many times she does that a week. Then we have my attempt at nail art, so I need to make a good picture of this method. Also these three are my current favorites rings. Also how many times do I wear my lace slip on sneakers, but they look great with my new dark red jeans. Also this week was great weather I enjoyed a nice glass of 100% natural juice and sat outside with my cat. And the last picture showed my lunch for school. It are strawberries, a piece of rye bread and a wrap with chicken.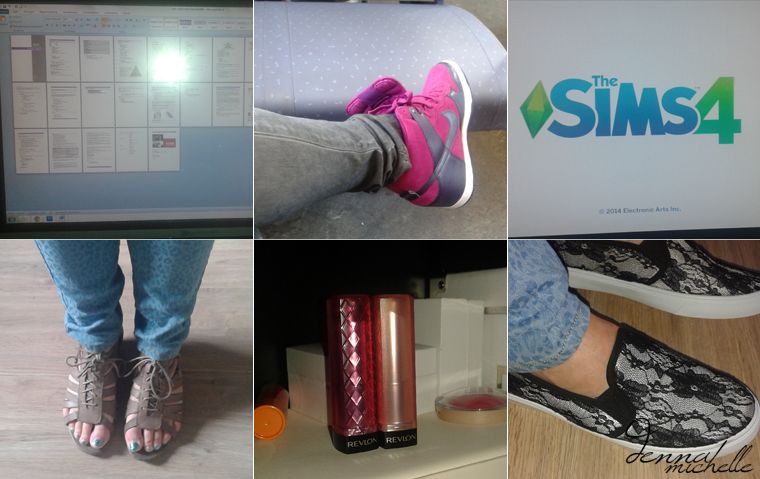 Left is my pride, that is is the document I used to study for my final test. I always make big documents with everything that I need to learn. Also I tend to use images to learn. Next up is an other picture of my foot in the train, this time a different train for the observant people because the seating fabric is different. Also I got the sims4 and I have been obsessed with it.Then we have an other foot picture, the weather was very nice these last weeks and so I decided to pull out my summer shoes. Then we have to revlon lipsticks, I am still debating if I want to review them for the site. And again a shoe picture.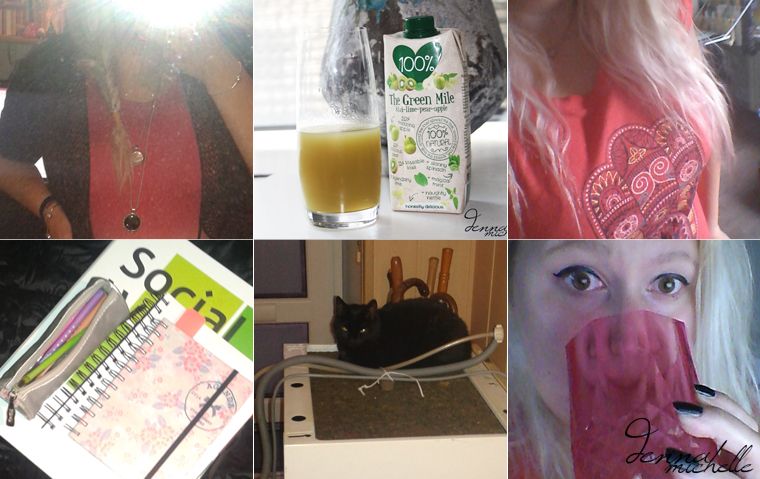 Lastly a bad picture with my side braid, I have been wearing it to much. Also I have been drinking to much 100% juice this week, it is a new obession. And as you can see from an other hair picture I have been pleasantly happy with my loose wavy hair. I just wished my hair was longer. Then we have my dreaded binder and I everything I need to study. The old dishwasher is finally gone but not till my cat said goodbye. And last but not least my most unflattering picture, but it does showcase my feelings about drinking apple cider vinegar.
How was your week?