Twinkle Twinkle little star
Recently I ordered the most amazing star earrings online, they where cheaper then cheap but surprisingly decent in quality. Recently I have been loving stud earrings and especially those that curve the ear. Also what attracted me to this set is that it has a small dangling star and that fact that it is gold. It goes perfect with my new
Swarovski Bolt Necklace
It looks really dainty and is perfect for everyday wear, so do you want to know where to get this and see how cheap it is?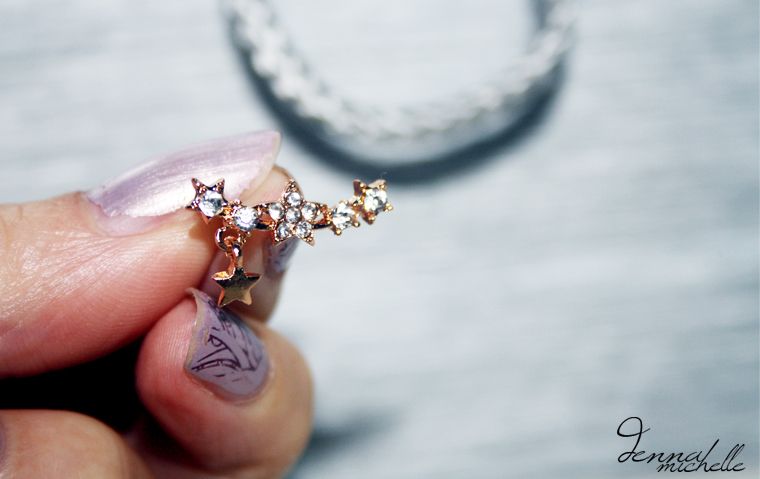 Information
It might not come as a surprise that I ordered this from eBay. It actually only took two weeks to get from China to the Netherlands, also the package was really good. Normally the sellers stick the earring in the padded envelope and you have to pray that the backing is not bend. But to my surprise this came in a little plastic box. So it came perfect in one piece. I ordered mine from
this seller
and I really recommend this one.
As you can see in the first picture, both earrings are curved the same way and not mirrored. I mailed the seller for this and he is going to send a new pair. Free of charge. They are meant to be mirrored so you can wear them both at the same time.
What do you think about these?