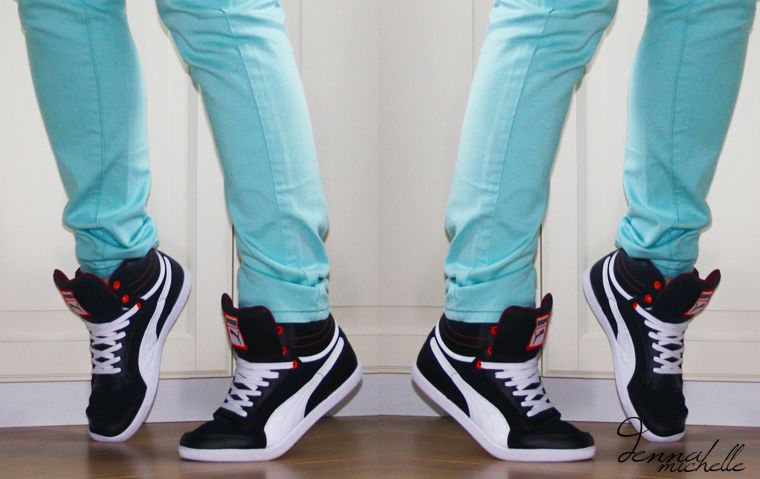 In Tawney Port
Let me tell you about my new sneakers. I am not really a sneaker girl, but I do like to own a few pairs to wear on long school days or when I know I will be walking a lot. Also sneakers make it easier to run from bus to train, and I have being doing that a lot at my new school. Recently I went to
Designer Village Roermond
. It is a shopping village with loads of discounts, mostly old collections and great pricing. Because my old Reebok sneakers where dying I decided to find an other black sneaker that I could rock. In the end I got a really good deal at Puma, and I found a link for you all with the same sneakers!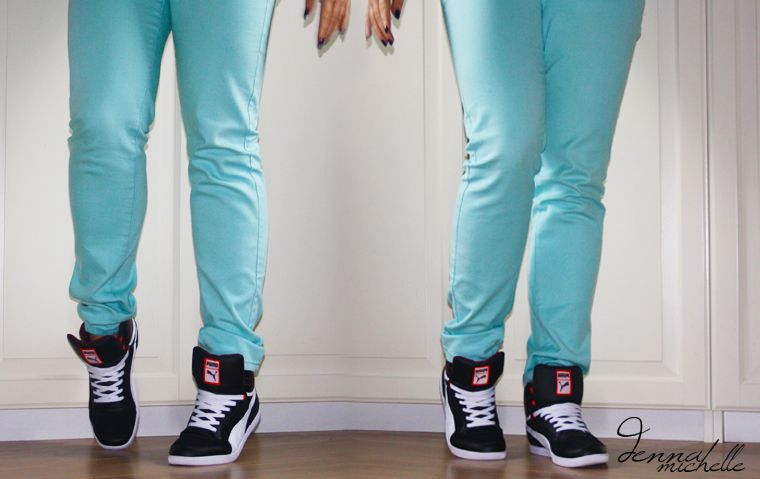 About my sneakers
Name: Puma Glyde Court in Tawney Port
Material: Leather
Fit: True to size
I can not express how amazing these are. They feel great, like walking on clouds. These make me want to jump and run and skip while I walk. The black is really black and the white is still a bright white, I am intrigued how long that is going to last. But for now they are still very clean.
I also recently got a pair of nikes, you can expect them on my blog soon.
What do you think about these sneakers? What would you wear with it?