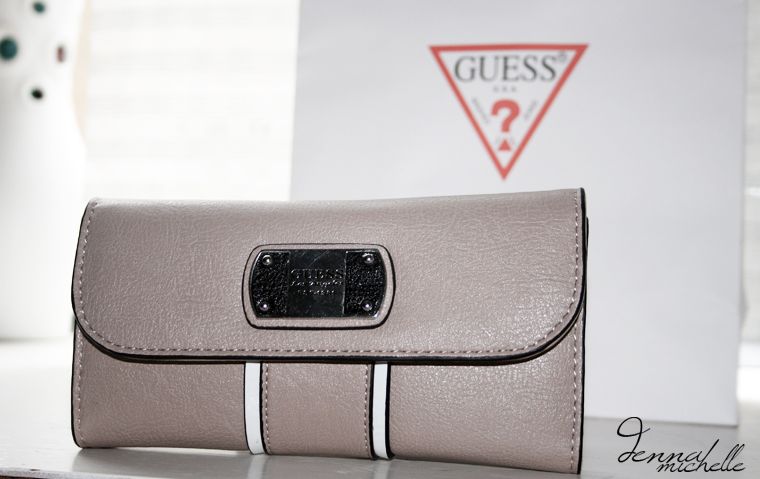 Guess wallet
Recently I went to outlet village Roermond, it is a big designer outlet village where you can get designer items for a tad cheaper. I have been searching for a different wallet for ages now, my current wallet is to big and I wanted something that could contain most of my cards. I love the details and the inside of this wallet....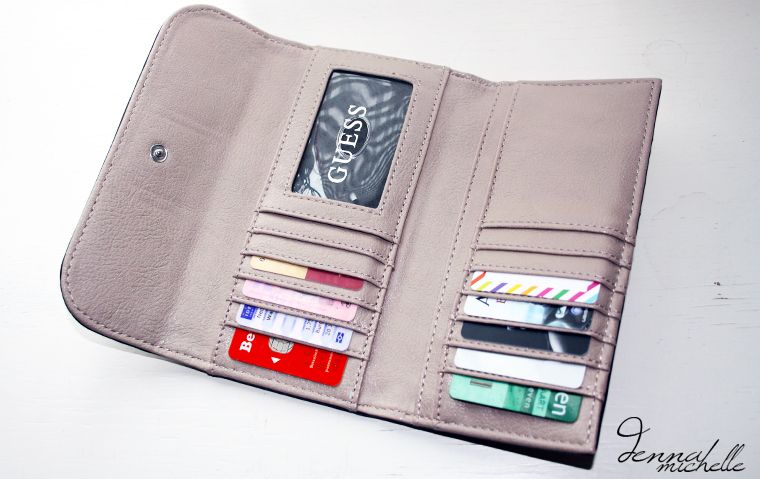 Some facts
Price: €60
Outlet price: €16
Color: Taupe
Item number: SWVY4801510
About buying it
I was browsing a lot of stores to find a wallet that would suit me. I had no brand that I really wanted and you know I just wanted something that was timeless. I walked into guess just because I wanted to check out their jewelry, but when I was checking it out I saw 8 women clutching at least 20 wallets and trying to decide on what to get. So I did my actionheroine move and crawled between two women to check out the wallets. I had two wallets, a small black one and the above one you can see. Because the above one was more simple and classic I decided on that one. I love the many pockets for cards, and it also has 3 slots behind the cards for papercash and on the back it has a zippered wallet for coins.
I think I got a good deal for my new wallet, and I have been waving it around happily all week. What kind of wallet do you own?
Till next time, Denna