Stella Ring
I am slightly obsessed with Pandora, it is my current favorite brand. Some time ago I was very lucky to be able to go to a pandora outlet. I bought two things at the outlet and today I am going to show you the first one. Because I did not get a birthday gift from my Gran she decided to buy me a ring at pandora. Because enough blabbering at this intro, I am pretty sure you want to see the load of pictures that I took because this ring is very picture ready.
The facts
Name: Stella
Brand: Pandora
Price: 100 euro
Outlet price: 54 euro
Material: Oxidized silver, 14kr gold setting and a tiny diamond
Over the moon about this ring!
This ring is beyond amazing, I can not express how much I adore it. The craftmanship is amazing and the design is really lovely. Till this moment I have not owned any oxidized jewelry, but I do love the look of it. The black makes it look really classy and the setting and the diamond makes this a fit with gold, rose gold and silver. Pandora's rings are made to be stacked and I am planning to wear it that way. The star slides over the other rings would leaving a scratch and it calls for a load of combinations.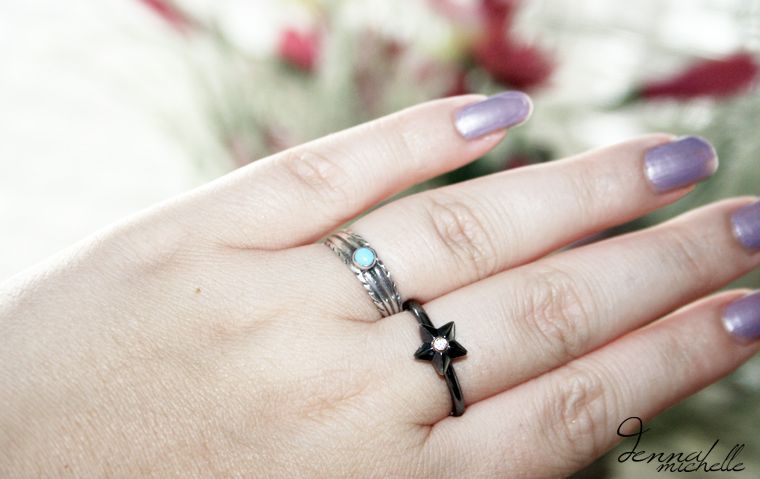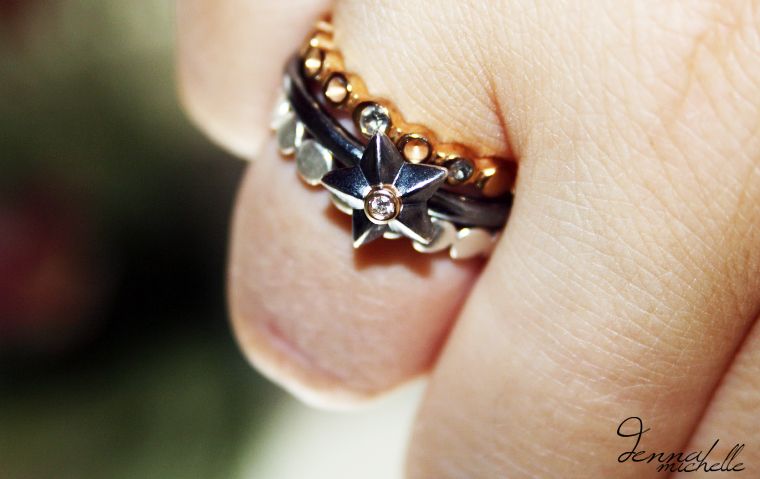 Do you have a ring that is your favorite? Till me in the comments!
Denna