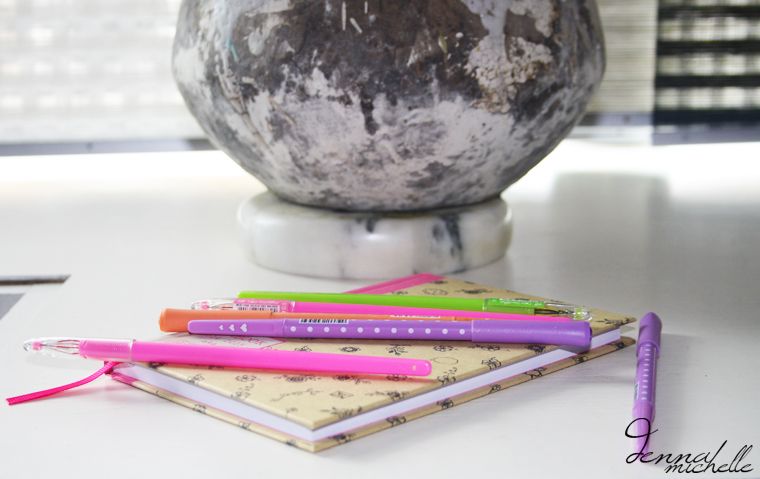 Cute and adorable!
Recently I ordered a few gel pens online, later I found out that the web shop that sells them asks a far higher price then what they go for on eBay. So I decided to share these pens with you all and give you the cheaper links because I do not want you to make the same mistake as me. They are really good pens and they write perfect. Also don't they look supercute? So keep on reading to know where to get these. And some more pictures.
More bang for your buck
There are two types, the one with the dots and heart-shaped cap and the diamond ones with the clear cap. I payed for all 6 the pens in the picture 8 euro. But I found likes where you get more bang for your buck.
How they write
These write perfect, they give a nice color and are just good old gel pens. I use these to color code my planner and make notes. I think owning this set will make going to school at lot more fun. Also I love how these are skinny and not that bulky, and thus having a very good grip.
I am going to order myself a cheaper set, because I love them.