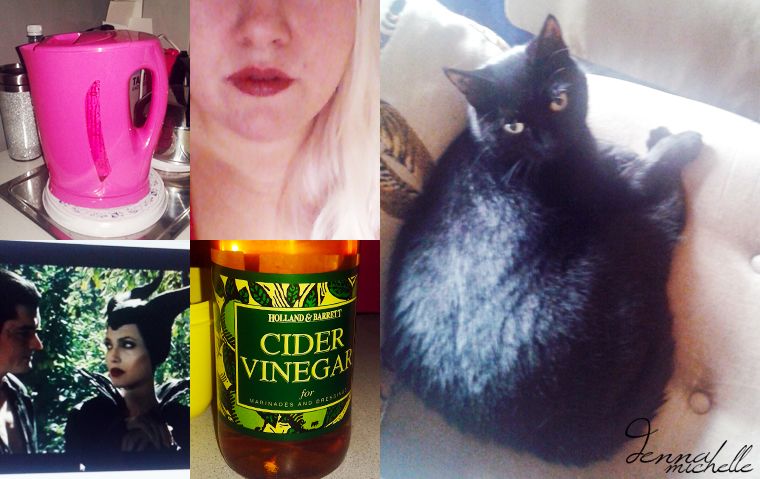 #1
I always wanted to make a picture diary, but I own a bit ass camera that I can not drag with me all year round. But then I had an idea, what do I always take with me? My phone! In the end I shot only 24 pictures that I made into few collages. But this is a start and I will try give you next week even more bang and better pictures. So are you interested in how my week was?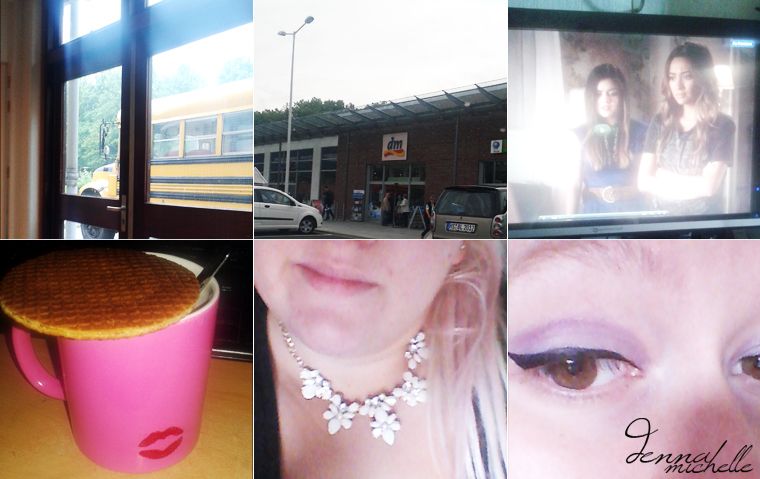 This week I had fries out of an old schoolbus. What was not really a choice because it was starve or eat fries. And so I broke my healthy streak of eating only oven baked, but it is okay for one time. I also went shopping at Germany where I spend a tad of money on things I wanted but not needed. I got some really really pretty lipsticks, that I still need to take pictures of. Also Pretty Little Liars was on the program this week. The season finale was amazing, the fact that I need to wait for an other episode is horrible. Also the weather has been horrible, it is far to cold for August. But the news promised me that there will be warmth soon. And I am ready for the warm weather with my new necklace from eBay, that also will get it's own blogpost soon. And last but not least, a horrible shot of my horrible eyeliner. I bought a new eyeliner but the brush is far to thin to get a clean line.
Also this week I rekindled my love for dark lipstick, it is so vampy but very wearable. Also I got a zit as you can see in the first picture, I am going to need to spot treat that away. Also I watched a very lovely movie that I took a picture of. It is a slightly older movie, nothing new. Can you guess what I watched? Who ever guesses it right gets a shout out/blogpromotion in my movie article that is coming up. Also I snapped some pictures of my cats in the morning, the black one tends to look at me that way when she first wakes up but the black & white one need to go outside to drink some rainwater. Also I got a new laptop that needed to be updated. And the last one looks a tad strange, but it was my first time tasting wild peaches. They where decent but not amazing.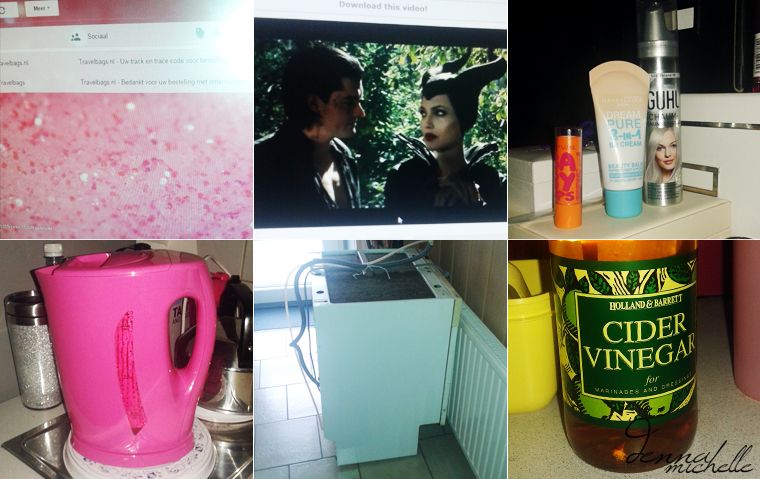 Then I hit a milestone this week, the first time that my mailbox had only 2 emails. I cleaned it out and the only thing left where my order number and track and trace for my new laptop sleeve. Also I watched an other movie, this one is far more easy to recognize. A few people told me that they disliked this movie, but I am a big fan. Then we have a slight sneak peek of what is coming up on my blog with exception of the baby lips because that is old. Also this week my teakettle died, resulting in me having to buy this lovely pink one. And that was not the only thing that died. The center image is my dishwasher, that also died. It is currently resting in piece in the hallway till the next one is delivered. And last of these, cider vinegar. I got myself a bottle to start detoxing. It is very healthy and has many benefits. Also do you all want a Fit Friday article about it?
Also with the weather changes I decided to pull out most of my long pants to sort them, in the end I got 4 pants that I am going to donate, 1 pair that is going to be shorts and a few that are going to be a craft project. Also speaking on craft projects, I recently finished the above mirror, it needed to be cleaned and have some pieces glueded on it. I did that and dragged the mirror to my bedroom where it is currently standing next to my bed. Also how horrible is my yellow mattress cover, I really need to buy a black one. Also on Saterday I take a mask and I decided to go for a charcoal mask with black sugar, it is the first step on getting a better skin. Also I took the most nice bath with my favorite bodywash. Flower party from Yves Rocher. And the last one is my current screen when I look at the computer, it tell me that my laptop cover is going to come between 12.00-14.00 to bad it is currently 15.40 and I have not seen any mailman yet.
So my first diary style article, what do you think?