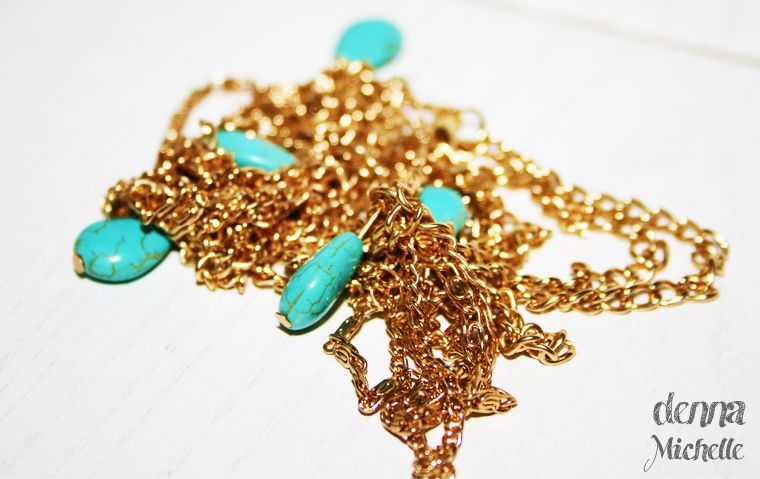 Boho chic
I always loved the idea of a hair chain the moment I saw them, but I wondered if it would suit me. The moment I received the chain that you can see above I hesitated if I wanted to wear it. But then I decided it would be the perfect thing to wear on vacation and to festivals and events. So I decided to wear it and test it out. I have to say, I really love the look of this. If you want to see how it looks worn, click read more!
Excuses my roots, I am getting them fixed today.
The facts
Price: $4.74
Color: Gold and Turquoise
As I said I really love the look of it, I only have to note that it looks best with a middle part. But I think it really adds something extra to an outfit. What do you think?
X
Denna