Statement in pink and mint
I felt that recently I needed to update my summer jewelry stash, I really like cheap jewelry to variate with. The most pieces I buy from eBay are trend pieces and they will be worn for maybe two seasons before I am sick of it. But I am doubting if I ever get sick of this necklace, since it came in I have been wearing it weekly. I have been wearing it with casual t-shirts and with pretty black dresses. But enough blabbering, do read more for more pictures.
Where to buy
My necklace came in perfect condition packed in an padded envelope, like expected from eBay sellers. The quality of this necklace is very good for the price, the links that connect the parts are sturdy and after wearing this for a few weeks every stone is still inside. With exception of one small stone in the centerpiece on the left. That stone was already missing when I got the necklace.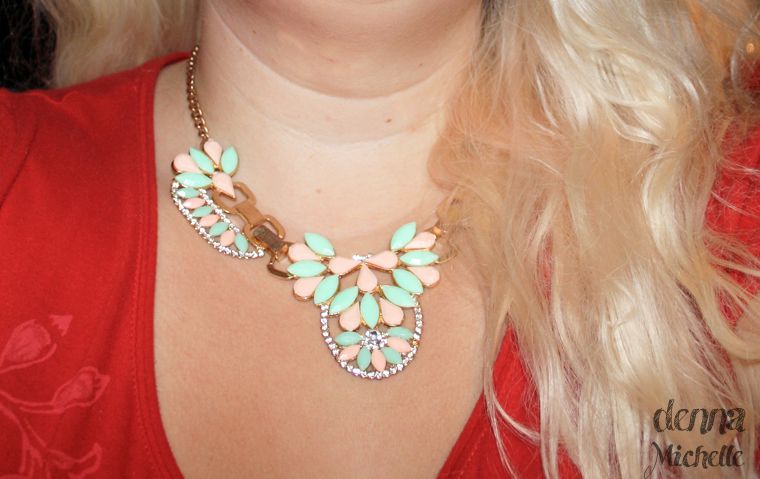 What do I think about this necklace
The moment I wore this necklace I knew I wanted it in more variations. It is a necklace that screams statement and fits many outfits. I do feel that the pastel version that I have might not be suited to wear with bright colors, I would prefer the clear version for that. But that does not take away the amount of love that I have for this necklace. It sits perfect on the body, some necklaces tend to sit to high but this perfectly hits the spots where I want it to hit.