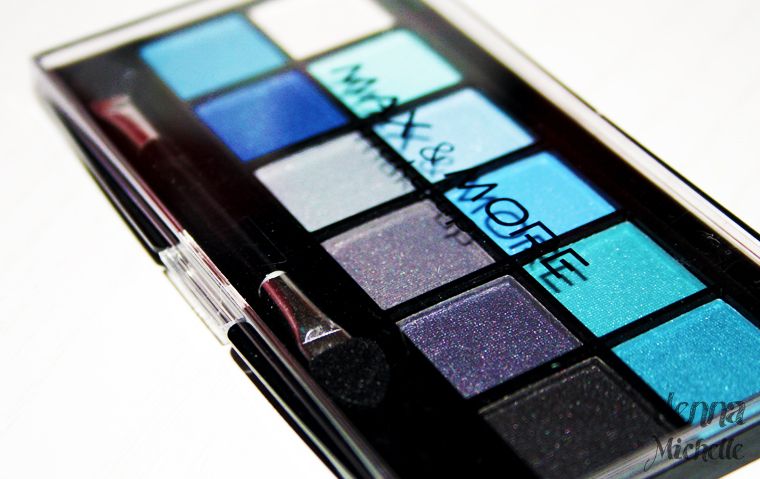 In Blue
Recently I bought this blue eye shadow palette, I always had a thing for some good blue eye shadow. Blue is a color that can go wrong fast, but I think you can use it in a tasteful way especially paired with white,gray and black. But today I want to show you my new eyeshadows, I swatched them all so read more!
Price: €0.79
Variations: Also comes in green, purple, brown, nude.
Above you can see the swatches, those where made with the included brush. I had to really sweep it many times over the eye shadow before I could have some decent pigment. And as you can see in the top right it did mess up the eye shadow a lot. Part of me is thinking this is great for only 79 cents but then again I am not loving the pigment, it took ages getting that result and I am pretty sure not many people want to go 10 times over their eyelid to get one color on.
I personally do not advice this, I mean the eye shadows look decent but the pigment and the work I need to do to get color payoff is not worth it.
It is a small disappointment.
Till next time,
Denna