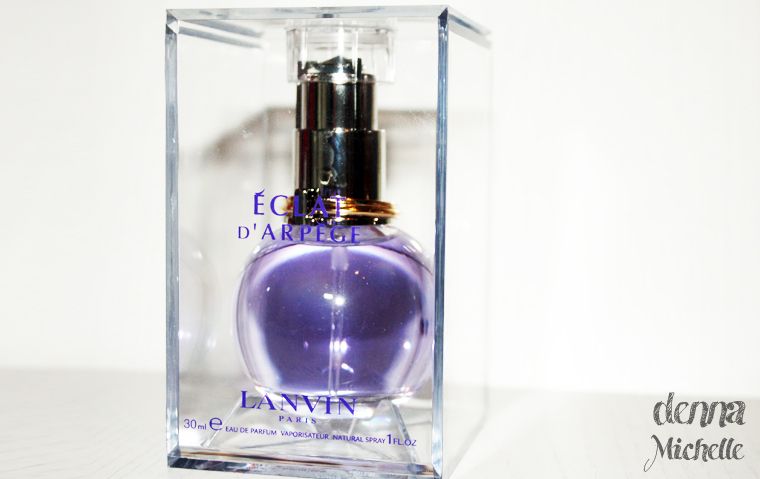 Eclat d'arpege
This fragrence is said to represent two worlds that come together. The past and present. It is said to celebrate love for couture and design together with love for loved ones. This is seen in the design, the perfume bottle features two bands to represent wedding bands.
This is a classic scent with Sicilian lemon leafs and green hyacinth, but also peach and peony and green tea. Futher is has amber and musk.
I fell in love with the color of the bottle, I am very fond of the lilac color and I also love how it comes in a plexiglas display case. It looks as expensive as this was. I got this as a gift so I decided not to research the price but Lanvin is usually a more expensive brand. I think the scent is really nice, it also lingers for a really long time. I am going to wear this whenever I have something important.
Have you smelled this before, what do you think?
Denna