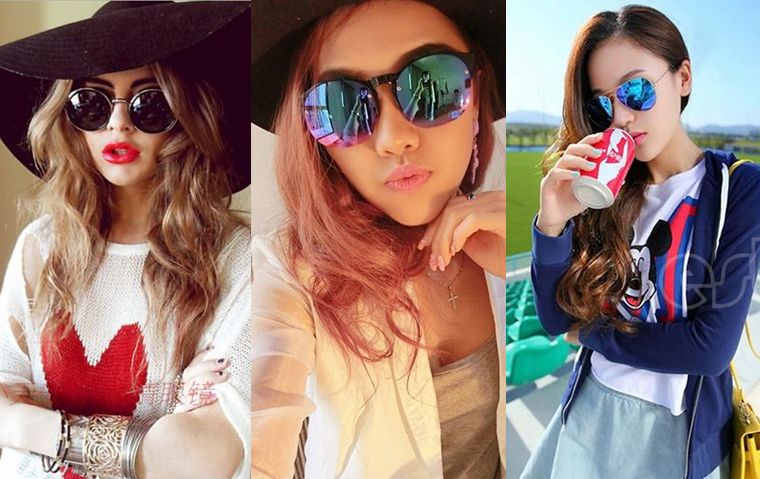 My favorites
As you are reading this, I am already on vacation to the amazing Italy. And one thing glued to my face is a pair of sunglasses, I love them in different shapes to match every outfit. I variate between my prescription sunglasses and my eBay sunglasses. Today I have links and information about 6 styles of sunglasses in many colors. So read more!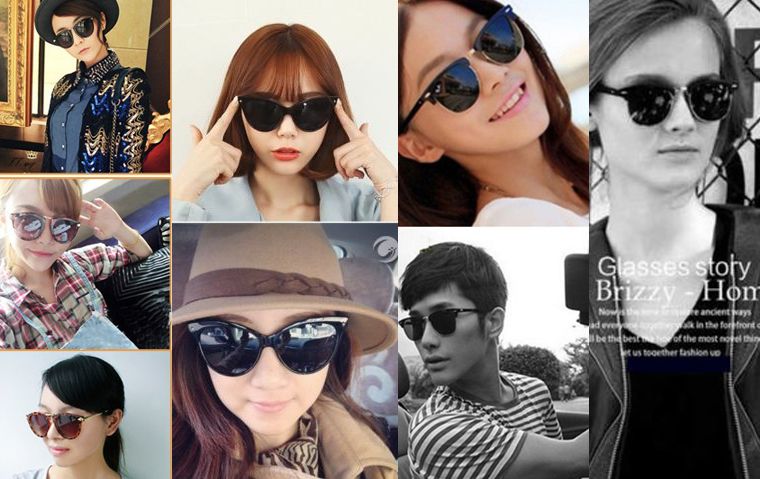 From left to right
The first pair of sunglasses are shown in three colors in the above image but these sunglasses come in 4 colors. I already took my own pictures of these sunglasses that you can view
here
and you can see me wearing them in
this instragram picture here
. The sunglasses are from
this seller
and they cost $2.67
Next to that we have a pair of cat eye sunglasses, a very flattering style.
This seller here
sells them for $2.23 and has 4 colors with my favorite being matte black. They are high fashion and very lovely. I am debating on getting a pair of myself. If I do you can expect a review
The last pair are these wayfarer style glasses that you can buy from
this seller
for $3.99. These come in three colors. They are my least favorite of the bunch but I know that this style fits a lot of people so I really wanted to include it.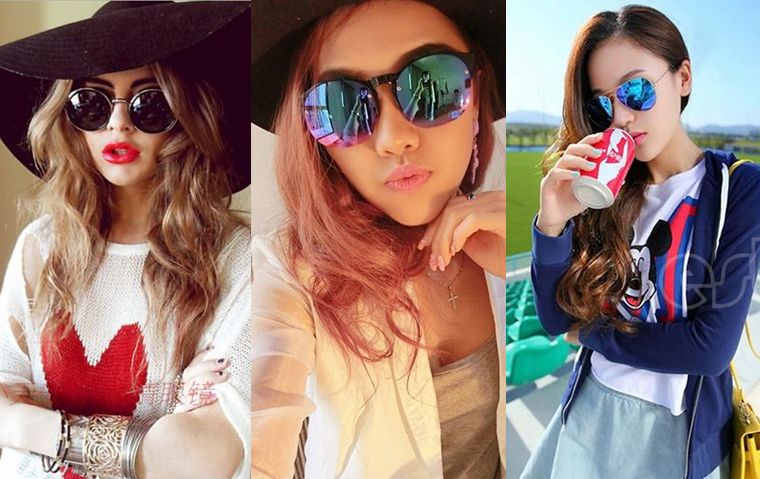 Again left to right
Round glasses seem to come back into style and I really love the slightly bigger style expecially paired like the picture with bright red lips, beach hair and a big hat,
this seller
sells them for $2.25 what is dirty cheap
Next we have a pair that screams my name, they are big and have unique glasses. They where a trend last year but I still see a lot of people rocking them.
this seller
sells the above glasses for only $2.35 and also has variations of these glasses.
and last but not least a pair of glasses that I bought more then one off. I have a big collection of different colored aviators.
this seller
sells them for $2.35 what is dirty cheap compared to what I payed for a pair last year. This seller has 16 variations and I can not pick my favorite. I am debating on ordering an orange/pink pair. What do you think?
What is your favorite style and color of glasses, leave it down bellow in the comments
x Denna