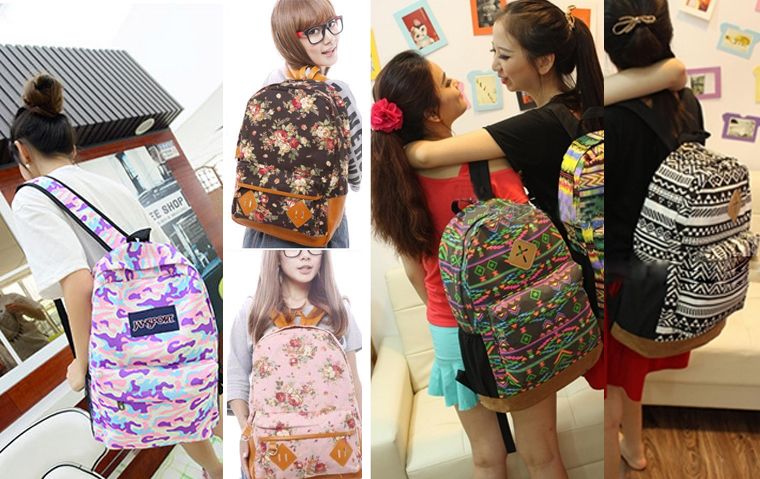 Backpacks
I decided to make a few back to school articles, as a new series. I always start early to buy everything I need for the new school year and you know I like to be prepared. So this series is going to have shopped items, tips and tricks, wishlists and more. And today I am going to show you backpacks that are fashion forward or just plain fun. I variate between backpacks and purses when I go to school, normally I take a purse because I do not have to take a lot with me. But a few times a year I have to take loads with me and that is when I need a backpack. So I searched online and I found a big amount of cute backpacks some a tad more flashy then others. So read more for information, images and links.
Aztec backpack
Above you can see two backpacks with aztec detail. This backpack comes in 6 colors. Beige, black, dark green, blue, bright pink and brown with the above shades being my favorite. The backpack is only $12.99
And you can buy it from this seller here.
Double front pocket
I love me some front pockets, I can toss my junk into it and it has easy access. The above backpack is only in the three patterns above, I personally do not love the middle one with the owls but I adore the black and white one! You can buy the
right one here
for $13.29 The other two are sadly only for $16.99
at this seller
. I still think these bags are cute without being to childish.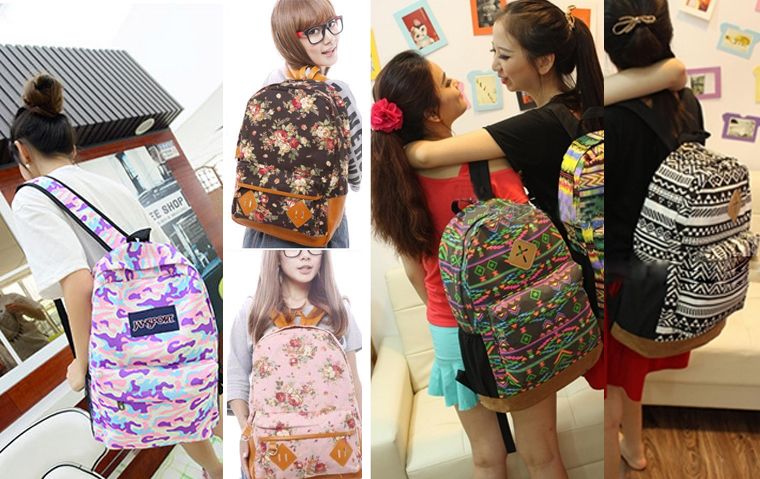 And a whole lot of print
I can not lie, I love me some print. From cameo to floral to aztec. So I decided to find bags with a whole lot of print. Starting from left to right we start with cameo. This backpack is from
this seller
and it costs $11.99. It comes in a load of girly colors including purple, pink, green and blue. The bag next to it is floral
from this seller
for $10.47 and the last is my favorite. It is aztec and from
this seller.
Let me start by saying, it has a load of different patterns and colors. It is a tad more pricey but still decent for $14.84. And because I know these will be sold out fast I also found a few other links with the same bag
here
&
here
&
here
&
here
&
here
&
here
I am going to order one of the last bags. I am not sure what aztec pattern I want because I adore them all.