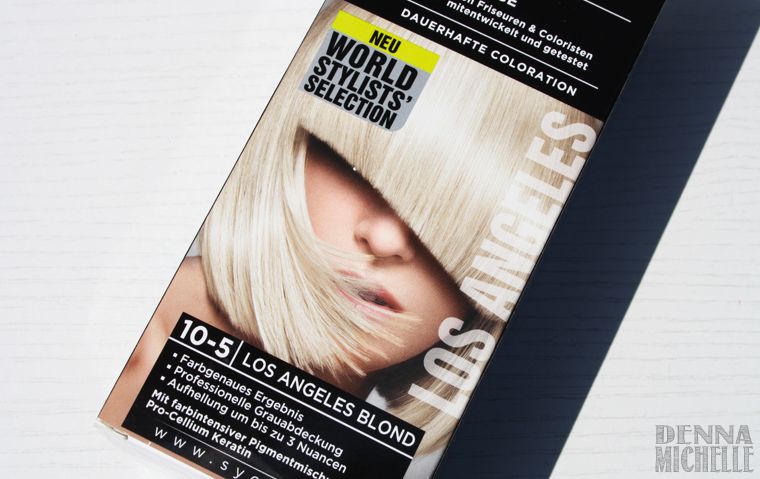 10-5 Los Angeles blond
I always need to touch up my roots because I have very light hair and my original color is a lot darker. I always use box dyes and I have a few brands that I adore. Syoss is a brand that is not usually on my list. But when I saw the 'world stylists selection' I had to try this out. I picked up LA blond, a shade that is more cool toned and that should match my own color. What to know more and see the result, read more!
The facts
Price; Somewhere round 5 euro
Inside the box: Gloves, instructions, mix bottle, tube you need to mix in, conditioner
How long in hair: 30-45 minutes
Scent: Does not have a strong scent
Special: has pro-celliom keratin
The results
Sadly enough I forgot to take pictures off my roots before dying. But you can see them on my instagram
at this picture.
My hair was similar to the last image on the box, perhaps a tad lighter. But in the end my hair turned out yellow. As you can see it is more a golden blonde then an ashy blonde. I personally feel like that is something that my purple shampoo can solve, but I would have really liked it to be perfect directly after dying like other brands do to my hair. I do like the fact that this does not stink and also does not sting when applied. But I feel that the color is far off compared to the box images, I would not buy this again.