Mermaid's Green
Recently I spotted a new thing in the Manhattan stand at my favorite German drugstore. It where 5 colors of cream eye shadow. Sadly enough I am a poor blogger and I could only pick up one color because my budget would not allow more. They had next to the shade that I picked also pink, silver, cream and brown. I did swatch them in the store to check them out, I personally feel that every shade was stunning and I had a hard time picking one. The pink, silver and cream where perfect subtle shades for highlighting or accents. The brown shade had a lot of color and would perfect for daily wear. Yet I picked the green one because it made a reference to mermaids. Read more for more pictures and a look.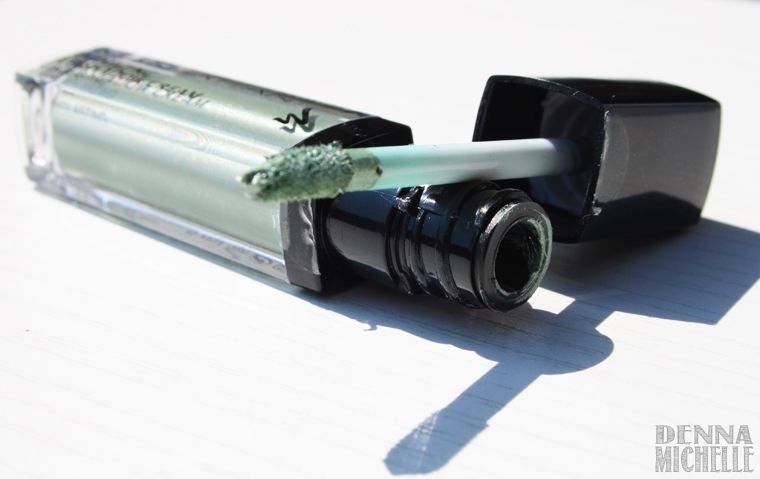 The facts
Number: 81F
Name: Mermaid's Green
Brand: Manhatten
Price: €3.99
Variation: 5 colors
Amount: 5ml
Other: Long lasting and smudge proof.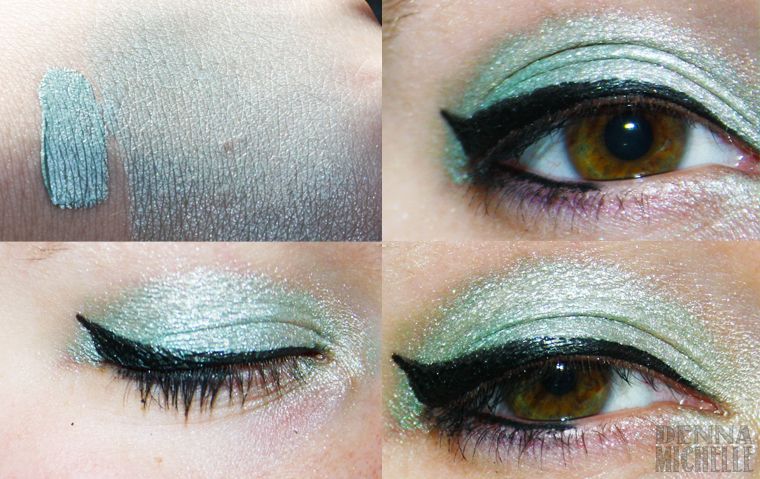 I love me some mermaid green
I personally feel that green is wearable for everyday but I know there are some people who rather not rock green on a daily bases. I still think this shade is something many people could wear, even if it is just for prom or a party. The shade is glittery and pigmented. In the picture I applied a royal amount and I swept some beige in my corner over the green to dull it down. The shade is smudge proof, but I would not advice running your finger over it repeatedly because it will smudge in warm weather with a lot of friction.
This is a product you can use with a light hand in the first picture you see a royal amount vs an amount that is completely blended out. I do think the other shades are more wearable but still I love this.
What do you think about this color, would you rock it?