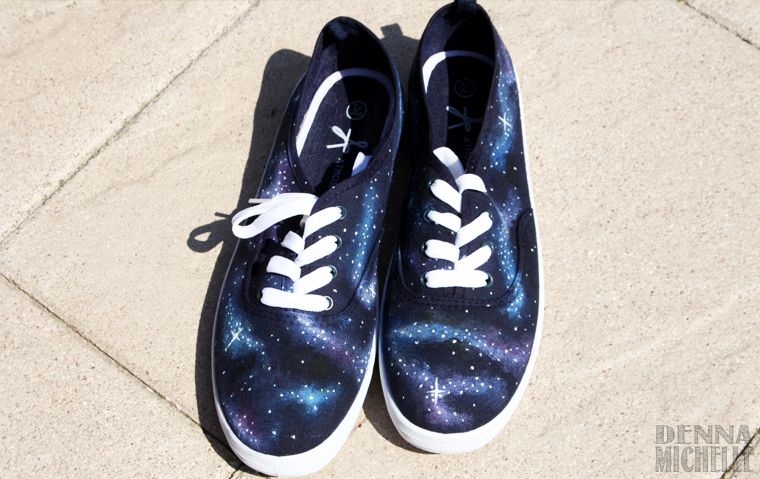 Hand-painted shoes
Recently I came in contact with a lovely girl called evieefjuh, she sells unique shoes at her facebook called
Sistershoe
. These shoes are hand-painted and made to perfection. I really wanted a pair of galaxy sneakers and she made my dream come true, the shoes where more detailed then I expected and I am really sold. Read more for more pictures and information.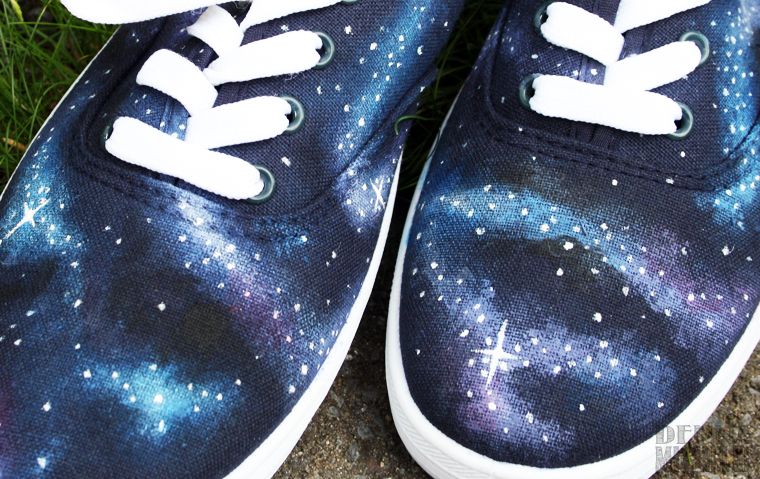 The facts
You can get your hand-painted shoes for only €15
You can send in your own shoes to have them painted or she can buy shoes for you.
They can be sealed
They are made with fabric paint, so no cracking or hard patches.
You can order at: evieefjuh@hotmail.com o

r

sistershoe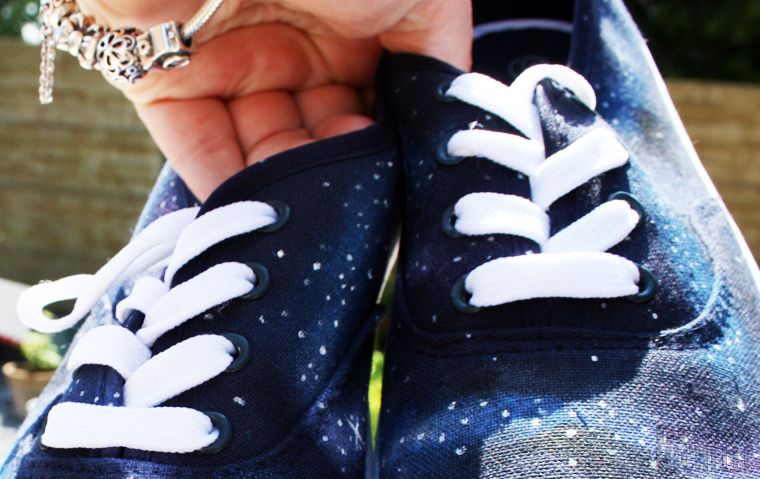 Order & Shipping
Handmade shoes do take some time to make yet I personally think an original pair of shoes is worth it. I think one great thing is that you get informed when they are shipped and you get an conformation a few days later asking if you received them. It keeps you updated and you know when you need to be home.
The shoes came in a big sturdy box that was wrapped in stunning barok paper. It really seemed like a gift! Inside the box I found the shoes and a business card. I love collecting business cards because if I want to reorder I just need to take out my card wallet. All in all I am very pleased with this order.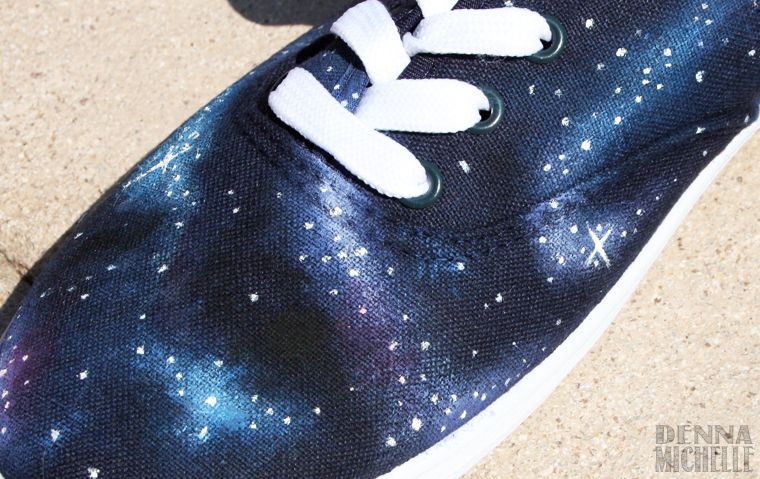 Galaxy!
I used to have doubts when I first heard about hand-painted shoes, paint would mean that they get hard and start to crack overtime. Yet these canvas shoes feel like normal shoes, like they came with the print. The print stays on it even after the few raindrops that fell this week and no cracking! They are very vibrant and really feel like galaxy shoes. No shoe will be the same and they will catch peoples attention. I also think these are great for summer vacation, who does not want to walk round new cities in special shoes but also these would be amazing as a gift. I can see some hand-painted shoes with names or special quotes.
I personally picked galaxy print, but if you would get a pair of handmade shoes. What would you put on it? Leave it bellow at the comments and do check out Sistershoe