Prepping?
I hear you thinking, what is prepping? Meal prepping is preparing food in advance, so you know that you are eating what you want to eat. Also I personally feel like it saves time and money. Me, I prep for 2 or 3 days and mostly make breakfast or lunch. There are so many idea's and so much inspiration so I decided to list my tips and give you some images for inspiration. So read more!
Tips
My first tip is to invest in containers and resealable bags. Since I started to prep I bought container after container, I always pick the best size for what I need so I do not need to take a to big container with me to school. Also leak-proof cups are perfect to take salads with dressing with you.
Make combinations and try to keep little bags with prepared snacks in the fridge. You tend to eat things faster when they are ready, I really love carrots but the moment I need to peel them and cut them my hunger for them has passed.
My easy combinations
I have a few things that I always take with me. One being yogurt with fruit and seeds. It is easy to prepare, you need to toss it all into a cup and then you are done. Also instead of fruit you can go for jam. It is a easy and good snack.
Also a salad is a good idea, you can add extra carbs by adding whole grain pasta, rice of couscous. Then I personally add a combination of steamed veggies like broccoli and raw veggies like carrots. It is a perfect lunch that you can variate.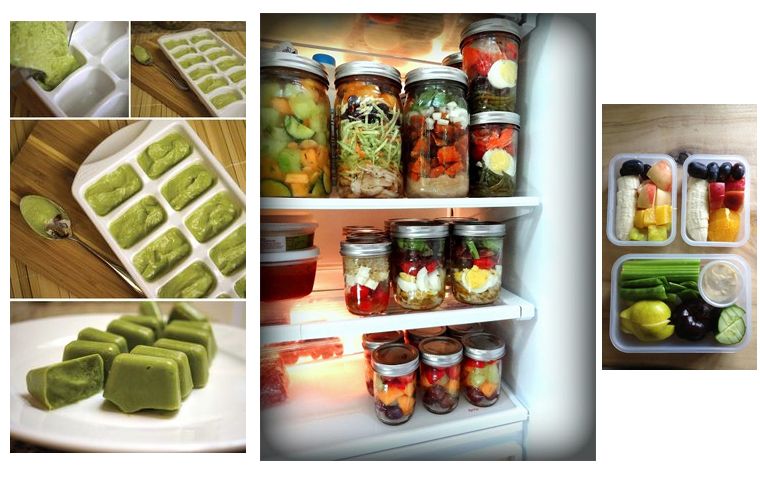 Smoothie tip
I also have a tip for smoothie lovers, if you blend up everything and then freeze it in an icecube tray you have brilliant portion sized cubes that you just need to reblend or defrost. Also this works for home made dressing.
Me personally, I am a fan of prepping. What do you think?