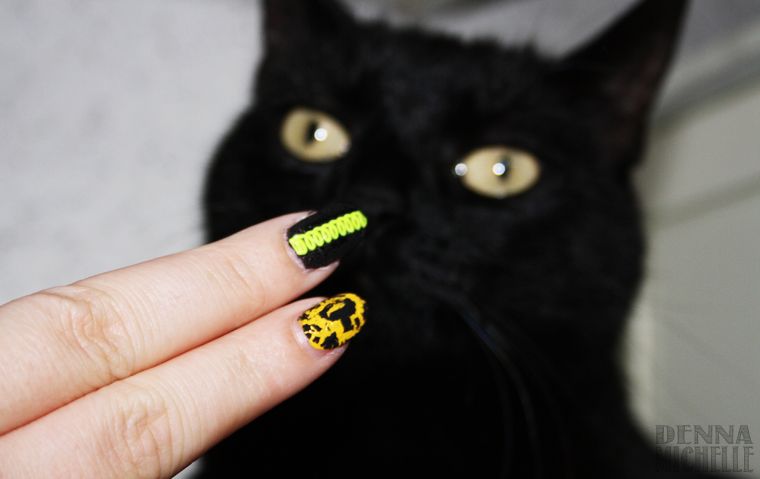 Neon Aztec stickers!
Recently I received a pack with neon nail stickers from
bornprettystore
and to be honest I was not sure how to use these. I did not want a full hand with pattern nails but I wanted to incorporate it in a classy way. I wanted to it catch attention without being to overpowering. So above is a little sneakpeek with some yellow but I also used pink and green. To read more about these stickers, click read more!
The facts
Price: $1.59 and currently on sale for $1.27
Amount: 1 sheet, 16 strips, 4 colors
Variation: 6 styles here [including skulls, stars, diamonds & paint splatter]
Coupon code: DIB10 for 10% off
Where: here
How to apply
These are just like regular stickers only a tad thicker. You just peel them off and apply them to your nail. When you are satisfied with the position you cut it like you want it and then apply a topcoat.
I personally feel that these stickers need an topcoat, day one I tested it. I applied one nail with a topcoat and one without. With the topcoat stayed for a few days and without for a few hours. It really makes a difference when you topcoat this, because the one without topcoat kept snagging when I pulled my fingers trough my hair.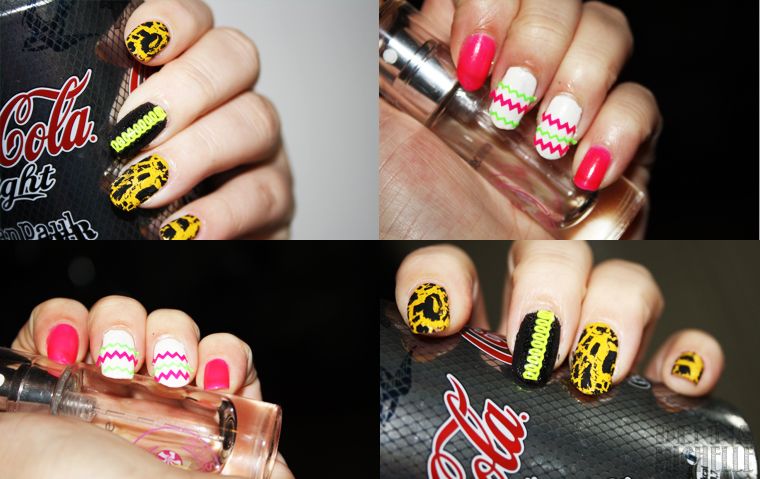 Variations
As you can see I did not apply the pink green variation very neatly, I did not have small scissors so I could not really cut them to fit my finger. When I applied the one one I did have small scissors and everything was so much better. So I am sorry for the messy stickering on the two pictures with the pink polish. Also I will give you a list with the polishes used.
Yellow: Catrice, L'Afrique, C'est chic [LE] in Sunny side
Black crackle: OPI black shatter Also used here
Pink polish: eBay glow in the dark polish Buy here.
White polish: Sally Hansen in white out
I personally think these neon stickers are on trend for the summer of 2014. These will be included in my suitcase when I am going on vacation. They add a pop of neon what I really like. You can get your own stickers here and you can get 10% off with the code
DIB10