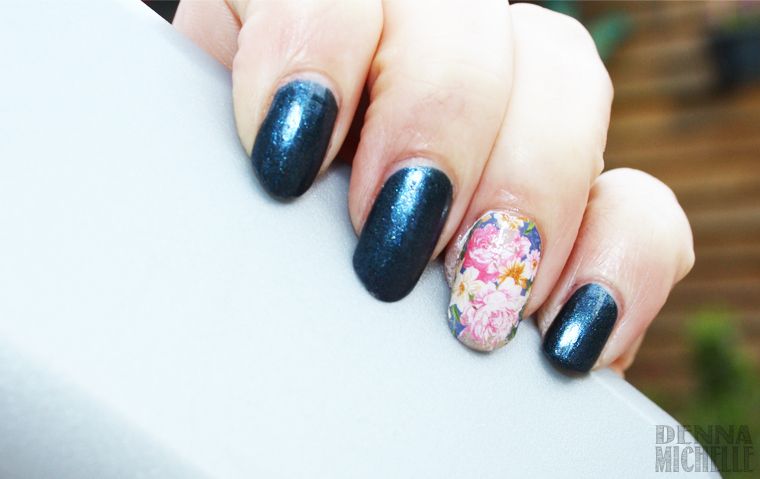 Floral nail art
Recently I have been rocking peony flowers on my nails and I got a lot of questions in real life about how I did it. Also a lot of people grabbed my hands and went "O my god, I love it! I bet you did ages applying that!" and I also heard a few "I bet that manicure was expensive" But truth to be told, I used a nail sticker for it that was really decent priced. I think these stickers are amazing for daily wear or special occasions. So read more for the how, what and where. I did two different manicures with these, so do read more!
The facts
Price: $1.99 or €1.45
What you get: 12 Stickers and a mini nailfile
Instructions:
You need to cut them to the size of your nail.
Soak the sticker in bowl with water till it comes of the backing.
Lay on the nail and position till it is perfect.
Add a topcoat over it.
Then trim off the excess with the mini nail file.
What I think
Let me start with saying that I personally feel that €1.45 is really cheap for these kind of things, I have seen these kind of nailwraps go for a lot more from different brands. So I really was excited to be testing this out. It took me some time to figure this out, I also need to get the hang of this because I did not apply these perfect. As you can see I applied them a tad crooked and on the lower one I started to soon with filing and I took of a part of the tip. But I do think this looks really pretty and they do really catch people their attention.
What do you think? Do you like this nailart or do you prefer something ells from the nailart category? Also what do you guys think of the statement nail? Also with my coupon code: DIB10 you get a 10% discount.