Street art
I never really understood the idea of a deo bodyspray. I always felt that deodorant was for under your pit and it would function to keep the sweaty scent away. But recently I have been seeing the function of a deo-body spray. With the hot weather I have been having this in my bag and I am sold. Want to know more about this, read more!
The facts
Price: €1.90
Amount: 150ml
Scent: Berries
Ingredients: BUTANE • ALCOHOL • PROPANE • DIPROPYLENE GLYCOL • PARFUM • ETHYLHEXYLGLYCERIN • PHENOXYETHANOL • AQUA • BENZYL SALICYLATE • HEXYL CINNAMAL • LIMONENE • LINALOOL • CITRONELLOL.
Special: Dermatological tested
Where to buy: DM drugstore in Germany
Other variations: Also comes in an orange version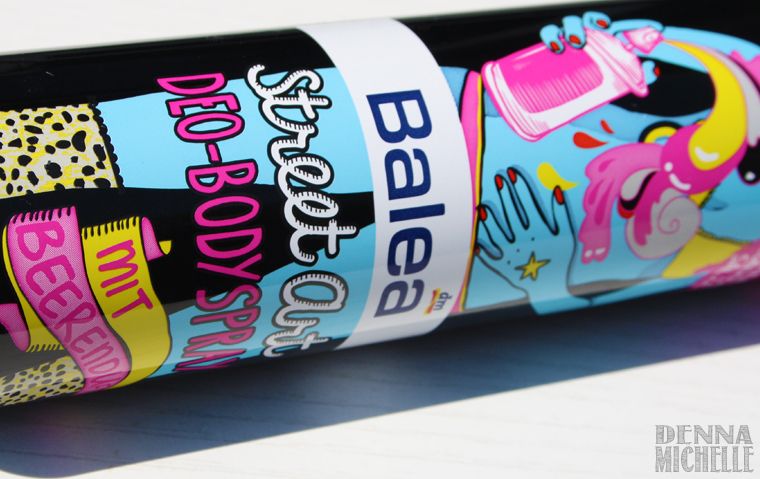 What I think
For the €1.90 it is a very decent product. It has a lovely berry scent that is not to overpowering. The downside is that this scent is gone after a few hours and you have to reapply. I use this halfway the day when it is really blazing hot and you can feel sweat forming on your arms or legs. I do think it is a nice product expecially because it smells nice. Can I live without it? Yes. But do I adore it? Yes.
It is nice to have on warm days or even during a trip. I would love to hear your opinion about deo body sprays.