Secret letter
A gloss lipstick, something I never heard of before. I was really intrigued when I spotted this lipstick in the German drugstore. The combination of the bright pink design and the transparent lid made me want to buy it. Also there is something so classy about this shape lipstick. But it also looks very playful. There was a large selection of colors but I decided to go for safe and pink a pink shade. So want to know what I think and see some swatches, read more!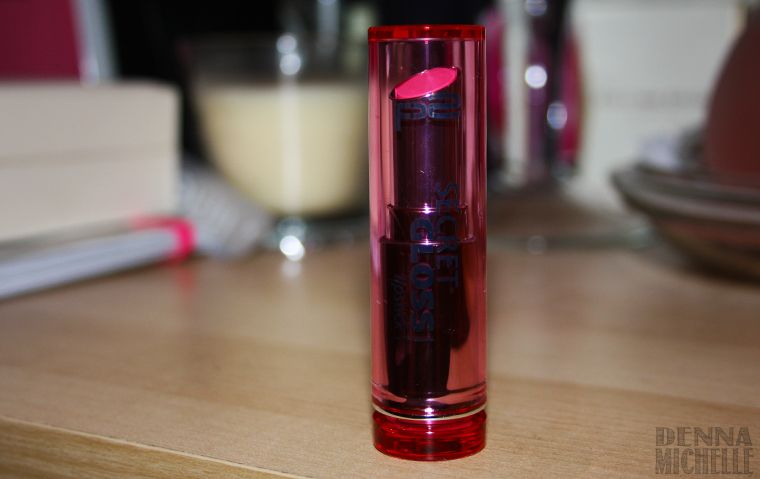 Budget
As I said I got this at DM, I payed €2.99 for this what is a very decent price for this product. These shade that I picked is called Secret letter number 20. As I said this product had colors ranging from red to pinks. Testing this was a real surprise while the product tells me that it is a gloss lipstick I personally think this is more a tinted lip balm or non sticky lipgloss. The product itself is leaning towards transparent and glittery. It has almost no staying power so it is something you need to keep reapplying. After drinking two glasses of water the product was gone from my lips but I did feel that it kept my lips soft. And I even dare to say that this hydrates the lips. I am personally loving this for warm days.
I really adore this shade. It is very pretty. I think this is also a product that suits almost everybody. I can see people buying this as a tiny gift. I am a fan! What do you think about the color? Leave it in the comments down bellow!