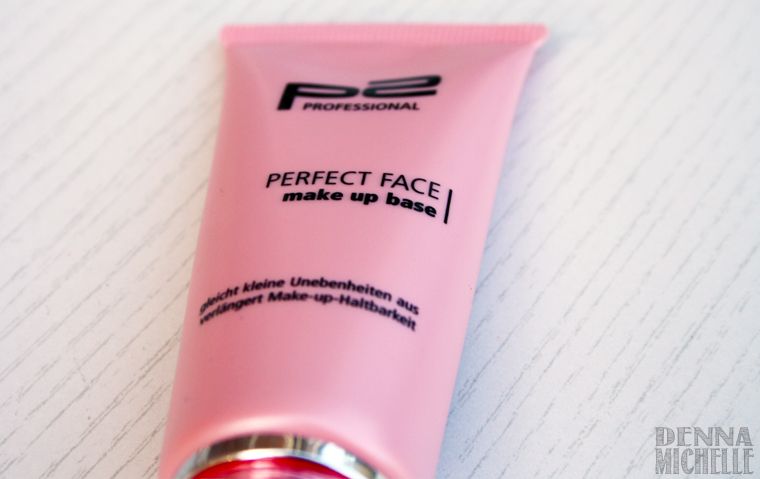 Make-up base
I never understood why people bought make-up bases, till recently I never felt the need to buy it. I had the perfect reason to not buy it, because it would take up time in the morning when I do my make-up. Boy, I was wrong. I had no idea how great a make-up base could be, especially for long days it really helps to keep your make-up in check. I bought a budget base for my first experience and I am sold. Read more to hear what I think of this, and some more pictures.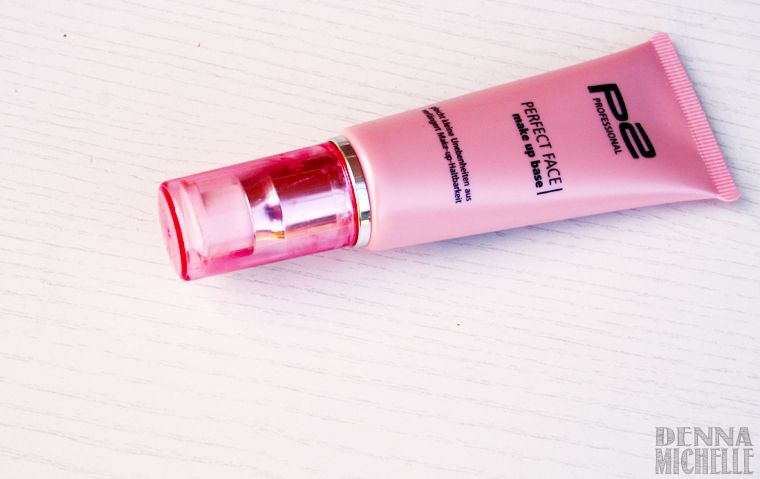 In a lovely tube!
The package is just so cute, it is adorable. It is a nice shade of pink with minimal text also it has a nice clean pump. It is clean and neat and it gives enough product with just one or two pumps. I think I payed 3.99 euro for this and it has 30ml of product. Also this has no perfume in it. I picked this up as a impulse buy without swatching or checking the package, my brain calculated: pink package + base = need to buy. So I did not read the name that is "Illuminate me!" and so I did not know this is a shimmery base. I personally use it with a foundation and powder on top so I do not mind the shimmer.
What really stood out to me where two things, the first is that this product leaves your skin hydrated. It does not dry out your skin but does the opposite. The second thing is that it really improves the durability of my foundation, it stays on all day and more important. I feel like it keeps my make-up good even in warm weather. Yesterday I was standing in a warm bus and I have to admit that my face was slightly sweaty because the bus was packed. When I came home I looked in my mirror and noticed that my eyeshadow and face make-up was still good on my face. That is really a big plus for me because normally I would have looked like a smudged panda bear.
The product is like a foundation. It is not to thin and not to thick and it applies like heaven. I just pat this on my face with my finger and just apply it all over. It is a job that takes a few second. As you can see in the swatch below it does have some shimmer but nothing to overpowering.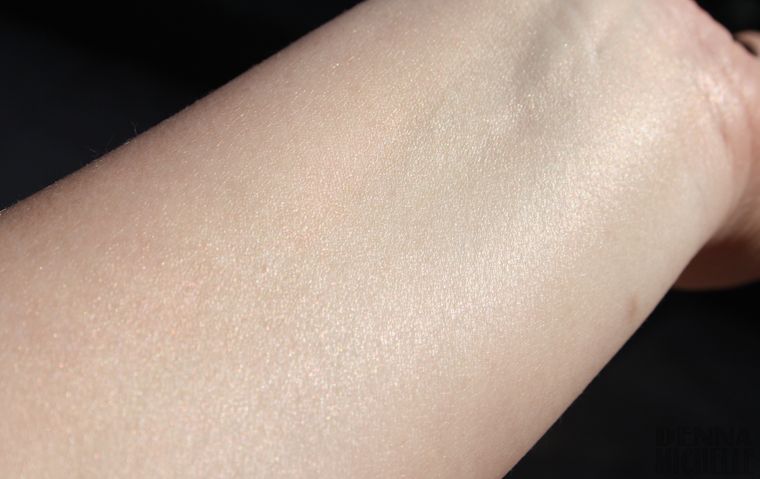 I am really happy with this base and I went from somebody who never uses a base to somebody who uses it every time before applying make-up. I am sold and I am very happy with the quality.