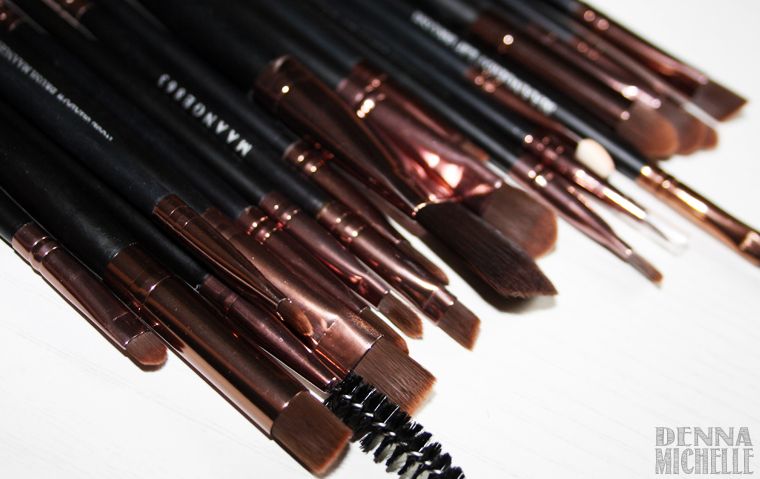 20 piece brush set from eBay
Recently I bought a brushset from eBay, I ordered from
this seller here.
I really needed some new brushes because I like painting my face. But yeah, my old make-up brushes where falling apart and I felt like I needed a larger selection of brushes. I did try to find a review online for this set before buying but I could not find one. So I decided to order the set that looked the best. It is this 20 piece set with matte black handle and rose gold. So I took a lot of pictures for this, and I tested these brushes over the past days.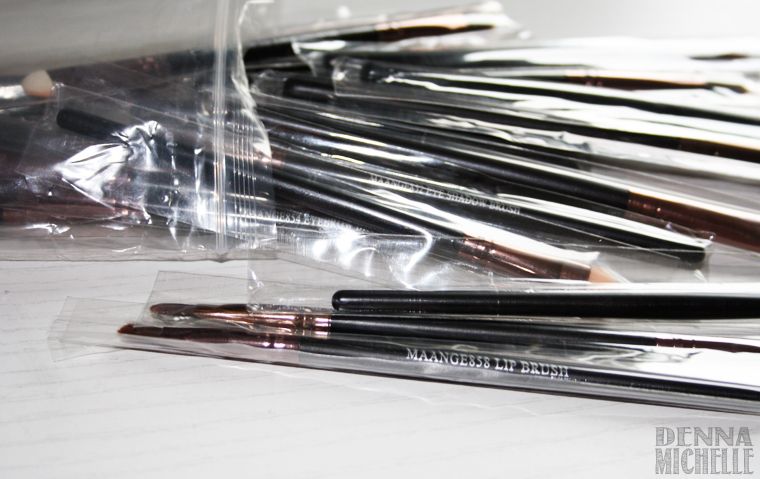 Shipping
The brushes came in a bubble wrap envelope, inside that envelope was a ziplock back and then every brush had their own little plastic cover over it. All in all I am very pleased with the packaging. Also I should mention it took under 3 weeks to arrive, what is very decent for eBay. Also when I took these out of the envelope they did not have a stench. I have to give shipping, a big thumbs up.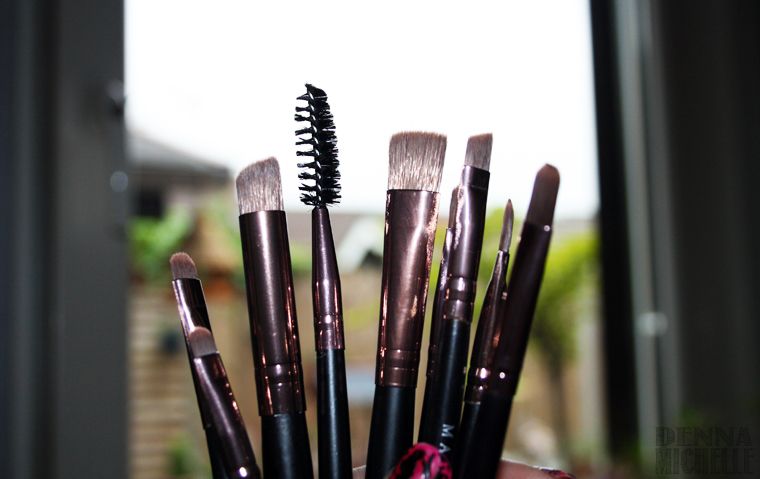 The facts
Price: $8.00 or €5.80
Seller: Here
How many: 20 pieces
Material brush: High Quality Goat hair , Nylon material and soft Synthetic
Handel: Wood
Size: 18.5cm~13.2cm.
Variation: All black Version & 6 piece set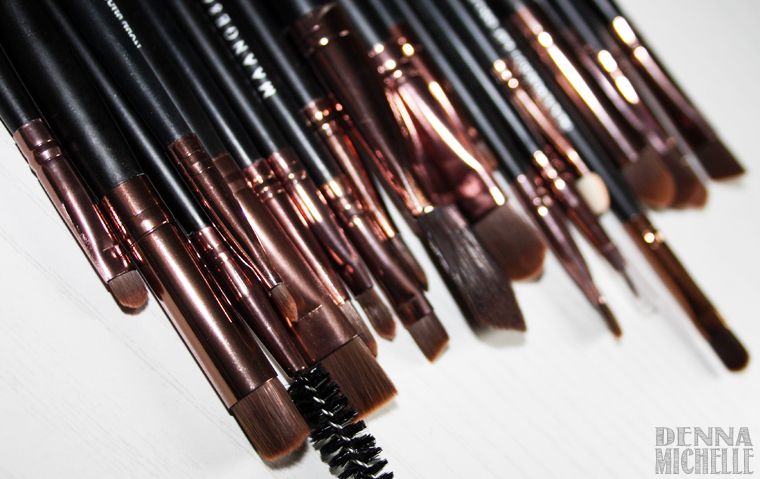 My opinion
With these brushes I made a selection of brushes that I could use daily and brushes that where less useful for me. I tested them all and I am pleased with them. They pick up powder very nicely, they are perfect sizes and cuts. And most important they do not shed. Also every piece is firmly glued. Also I want to mention that every brush has writing that says what the brush is for. Some brushes I tend to use for other things then they mention but that is okay. Bellow I want to run down every brush in this set.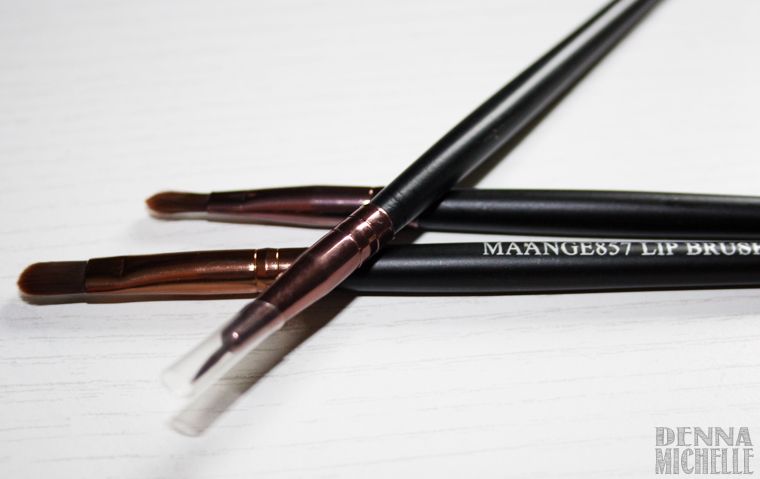 3 lipbrushes
I never tried lip brushes before getting this set, but I always wanted to try them out. I had a complete glamourvision about these kind of brushes, I could see myself tastefully apply lipstick with a brush. O boy, how wrong I was. I had to go over the lipstick with this for at least 5 times before I had a bit of product on it. For a full lip I had to do this process at least 6 times. This makes applying a lipcolor really hard. I tested the two laying brushes with many different lipsticks and nothing really seemed to stick to the brush. The one ontop I decided not to use because it is hard, pointy and I swear that it will ruin any pretty lipstick I use it on. The two brushes I will be using to apply glitter with, wetting this brush does make the glitter or loose pigment stay on and they are small enough to add little accents with.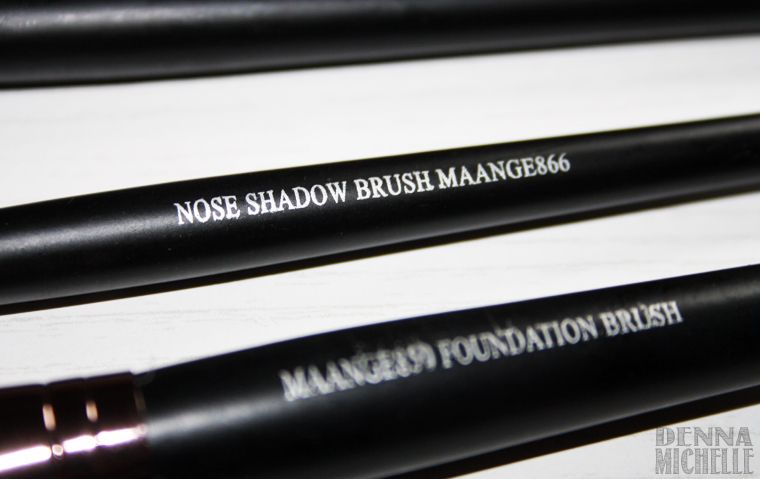 Face brushes
Then we have 3 face brushes, the big one is a foundation brush and the two other brushes are nose shadow brushes. I never had any idea that nose shadow was a thing. Now I have to admit, I am not one for contouring my nose. But I did try out these brushes. They are very soft and pick up the powder just fine. I personally feel these two brushes are great for allover eye shadow because they are slightly bigger then the normal eye shadow brush. The two nose shadow brushes also quickly found a way into my everyday brush set. But only to apply eye shadow. The foundation brush, it is an okay brush it does what it is supposed to do. But personally I prefer a slightly thicker and more dense foundation brush. If you do not have a foundation brush this is good but I will not be using this one.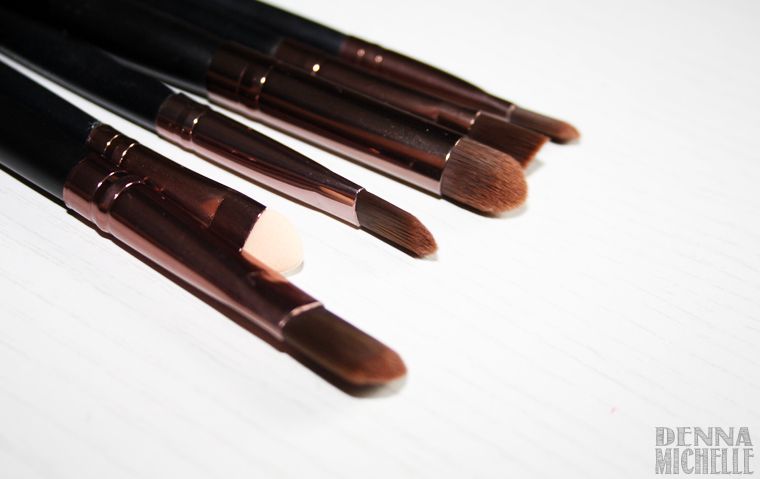 Eye shadow brushes
There is a large selection from smudge brushes to different shapes of eye shadow brushes and ever a sponge applicator. All the brushes do what they supposed to do and with exception of the sponge brush these brushes all found their way in my everyday brush set. They are soft, but not to soft. They pick up pigment and eye shadow perfectly. And I would recommend these to everybody!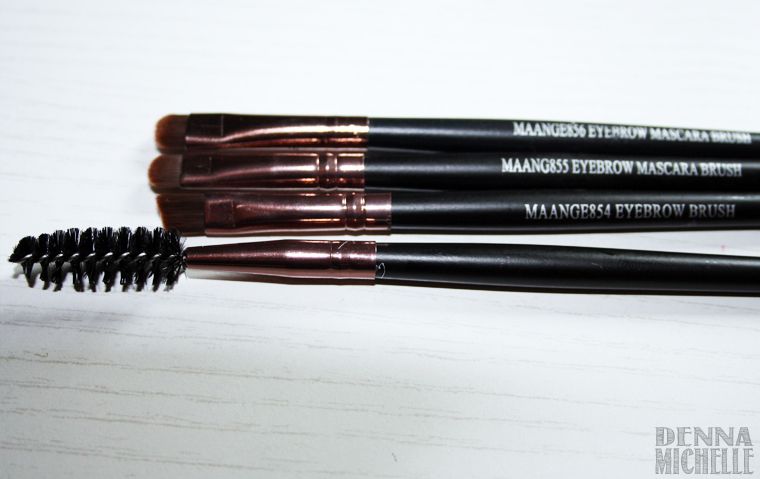 Eyebrow brushes
Lets start with the spoolie brush. My first spoolie on a long handle and I have it say that it works great. Then we have an slated eyebrow brush. This one is a tad smaller then my old eyebrow brush and I do feel like that size works better, it makes my brows look more natural and the shape makes it easy to work with. The other two are called eyebrow mascara brushes, to be honest I just use one of these as eyebrow brush and the other to apply eye shadow. It are both the same brushes with short hairs, it works very precise also I feel like this really helps me accent my crease.
Double brushes
Last but not least, the double brushes. The quality on this is the same as the other brushes in the same style. The only thing I will not use is the end with the thin lip liner brush. The other five ends are perfect. I actually tossed these three in my school make-up bag. I did not want to take a large amount of brushes with me for touche-ups but these three are perfect for traveling.
I am personally really happy that I bought these brushes and I really love how they look. What do you think? Would you buy these?