Heat?
Yes, heat. Currently the sun is shinning here in Holland and people are prancing round in maxi dresses and short shorts. I decided to make a few collages with things that I want to wear this summer or just find inspiration from. Especially if you have no idea what to wear these things come in handy to find some inspiration. So I do hope you get inspired and do read more!
Maxi dresses and skirts are my guilty pleasure, currently I have 3 maxi dresses and 4 skirts. I am sold on this trend, but at times I wonder how to wear it. Above are three perfect examples how to combine it. I am planning to wear my dresses to school and together with a scarf and vest is is a tad warmer for the cold mornings, and I can wear the dress alone during the day. Also the skirt on the left is perfectly combined, the shirt looks really casual with it and the jewelry accents the vibe it gives. All in all, I would wear all three of these outfits. Especially the first one!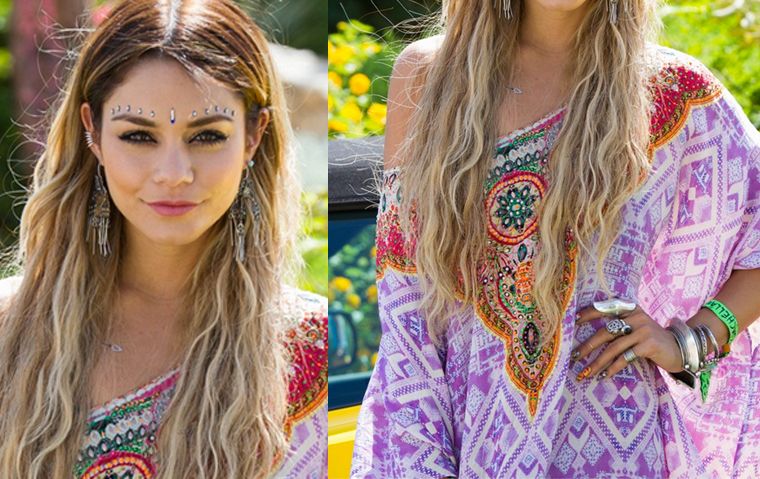 Vanessa, what can I say. G-U-R-L is PER-FECT! I mean I love everything in this picture, the overload of pretty silver jewelry, the hairstyle and the cloths. I am sold on this look and I would wear this in a heartbeat. But I would leave out the bindi, that is a tad more suited for a festival but the rest of the look would be nice for everyday wear.
Okay, I am not sold on the outfits. But I wanted to include this because I loved elements of this. The jenners have matching outfits with black lace and silver jewelry. The black lace vest is perfect also the shorts are very cute. I am not really a fan of the tube top, I personally would have added a neon tank top. Then we have Kylie on the right. I also love her shorts. The shorts with the lace would be a perfect DIY. Also the hipbag with studs is perfect. I could see this being worn with many outfits when I am out strolling in the summer. I also really love the silver jewelry that both girls wear. I think that this summer is the season to overload on silver jewelry.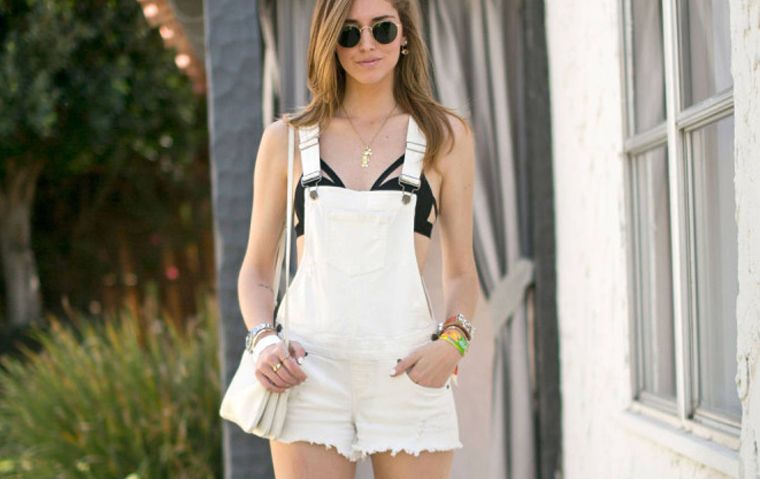 The combination is perfect together, I would have inverted the colors myself because I personally do not wear white outfits. But I think the combination is perfect, the little accents like the bag and necklace are perfect with it. I think this would be a really nice vacation outfit, when it is blazing hot and you go from the beach to the store and you do not want to wear are towel or something.
I really love these things, but I also want to hear what your thing is for this summer! Leave me a comment with your staple thing this summer