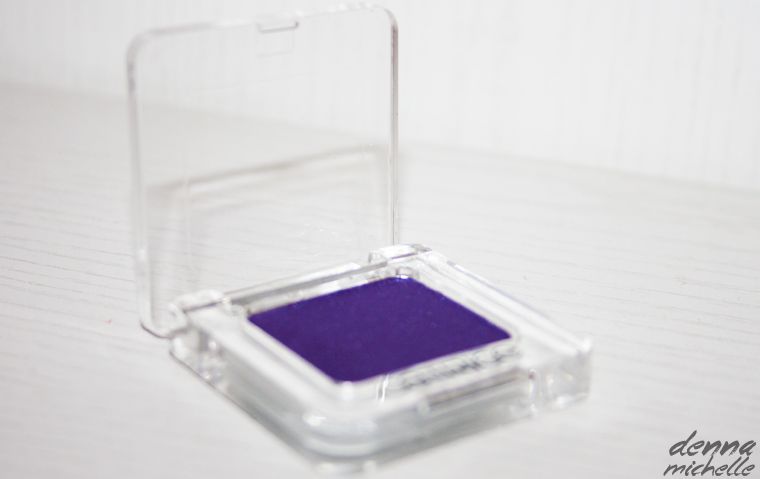 Don't lie, Lac!
Recently I picked up some really nice mono eye shadows from Catrice. Next to some nudes I also picked up a bright purple. Purple is one of my power colors, it looks amazing with my eyes and makes them stand out. I think purple can be tricky because it might look like a bruise or like a kid who just found make-up. I could not swatch this before use because I got these at a discount store. I payed only €1 for this, this normally is more expensive. So read more for swatches, more pictures and a look.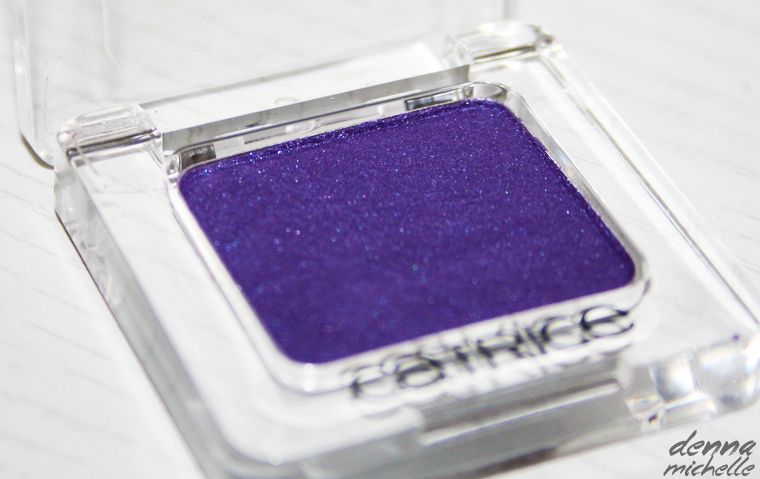 Shim-shim-shimmer!
I really love how this has some glitter in it as you can see in the above picture. I also really like the package, it is the normal square see trough package. It looks really nice stacked with more of these eyeshadows and it is perfect for when you are traveling. It holds 2 grams of product and yes, lets see the swatches.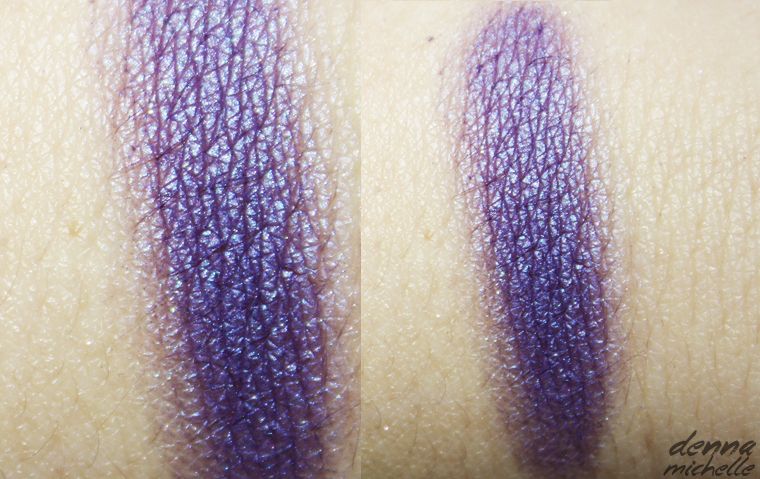 The close up shows a light blue shimmer over the color. The above swatch is without a base and with a swipe of the finger. I really love how pigmented it looks, but I personally would love a more toned down look with it. So I decided to try to keep it light and not layer it on thick and really blend it out.
Excuses for the crap winged liner, I noticed when I was editing the pictures and I am very sorry. As you can see I only used two eye shadows, number two with blue is the Catrice mono in Don't Lie, Lac! And number one is
the Catrice LE Pink Baroque palette
I topped it off with some purple catrice eyeliner and catrice mascara. I think the purple looks really nice in the crease. I am a bit scared to use this unblended and full force just because it is so bright.
What do you think about this eyeshadow? Love it or leave it?