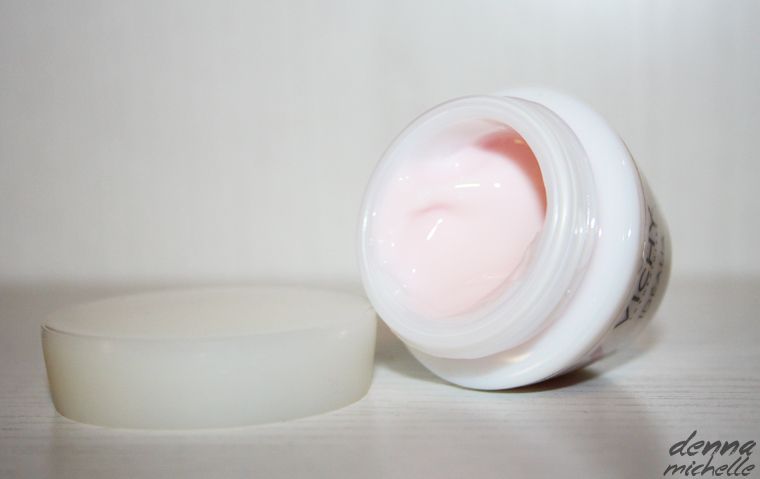 A first look
Recently I received a tiny sample of Vichy Idealia. I can not make a big full review of this because I had only 15ml of product to work with and so I could not test it for a long time. Still this creme was so nice that I wanted to tell you guys about it....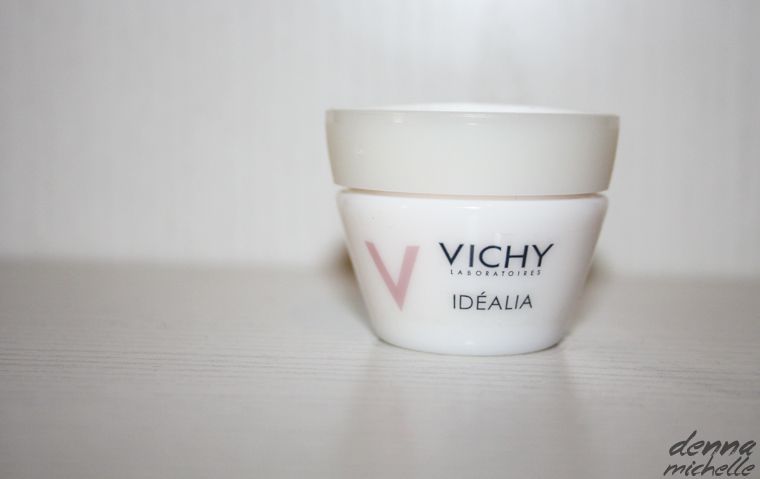 Pink!
The first thing that I noticed was that the creme is a lovely light pink shade. This of coarse has no adding effect but it is a nice little extra. Also the real 'big' jar is light pink what is a nice touch. The big jar is 50 ml and costs €25 what is a decent price for a brand like Vichy. This creme is especially for the sensitive sin and has hypoallergenic perfume. And on the scent, this smells like heaven. I can not really place this scent, but it reminds me of candy. It is very sweet when you smell the jar but when applied the scent soon vanishes. This creme is for 30+ but even with my 24 years I still like this. It prevents signs of aging and reduces stress on the skin. Also it is said to work against redness and pigment spots. As I said I only tested it for a few days because it was such a small sample, so I can not say how much it does those things. But my experience with it is that is seems to make my face a tad less red, but nothing to drastic. When applied it also makes my face really soft and hydrated. I had a few dry spots and after using this they vanished like snow in the sun. Also this absorbs really fast and does not leave a 'layer' that some cremes tend to leave.
This creme has as 'special' ingredient' something called kombucha. I have never heard from it before and I decided to google it. Google tells me that it is some sort of tea that is healing and detoxing. A lot of people drink it to improve their skin. It is said to give your skin its elasticity back and correct tone and color. It also helps against wrinkels, scarring, freckles, brown age spots and rashes. Also it is said to treat psoiasis, eczema, acne and dry skin. Also is is said to speed nail and hair growth. But that is not everything, it is also said to detox the body. Now I am sure that the ingredient in this creme is not going to make you a long haired goddess with perfect skin. But I do think it is a great ingredient that is added because my skin does feel amazing after applying it.
I am a big fan of this creme and I am debating on buying it for the summer, during the winter I used my clique creme but that is double the price of Vichy.