Ibiza Bracelets
Recently I went to the action, a dutch store. I wanted some lovely bracelets to wear for layering, and I decided to pick up two sets with bracelets. I think these kind of bracelets are perfect for summer, they are not warm or sticky when the heat hits also I can see me wearing these on vacation while swimming. Want to see more pictures, click read more!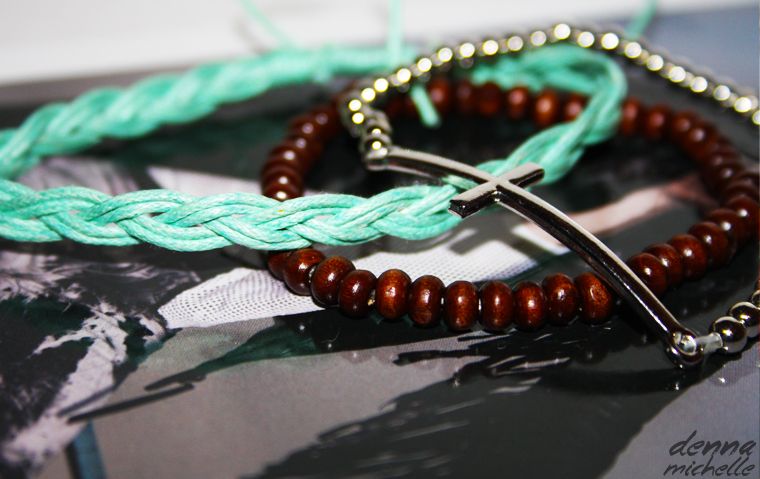 As you can see I got two different sets. One set is gold colored, with a gold chain, a gold cross and a beaded bracelet with orange/peach beads paired with little gold colored nuggets. My favorite has to be the cross bracelet because it fits everything. The chain one is a tad to big, even for my chunky wrists. The second set is teal, wood and silver. The bracelet with the cros is very nice but also a bit big, the brown beads and wood colored and a nice accent. The teal one is one of my favorites look wise but it is GIANT. It is so big that I think that it is more suited for an anklet. Also I payed €0.79 for each set.
What do you think about these bracelets?