From Zalando
Today I have something excited that I want to share with you guys, my first
designer
bag. Sure it is not a chanel bag but I am really excited to own this bag. I was strolling on the
Zalando
site for a perfect schoolbag and I hit gold with this Steve Madden bag, because it is currently for sale
on the Zalando site here.
It keeps going out of stock and in stock, I recommend to leave your email on the site so they can notify you when the bag is back in stock because this bag is worth it....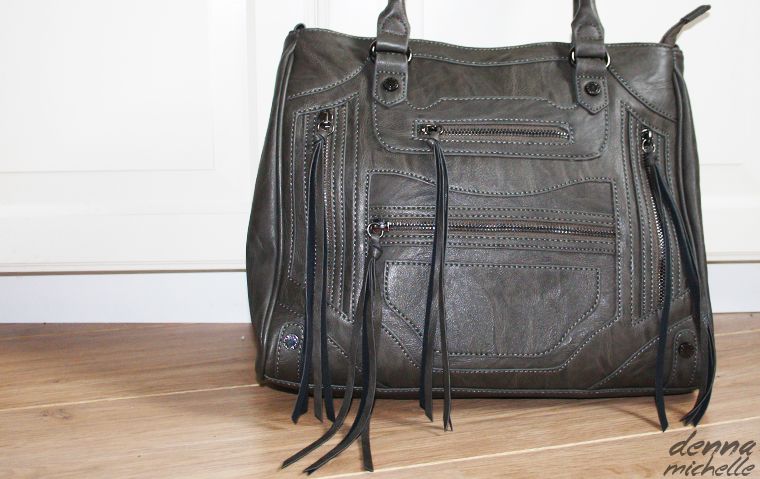 Let's zip it
The Bizzy is made from polyvinylchloride what is a fancy word for plastic or PVC. That means this bag is not made of leather. But I think this material is brilliant because real leather bags are heavy yet this bag is lightweight, it also is said to last for ages and will withstand many weather conditions. When I pack this puppy up with my laptop, tablet and other junk, I will still be able to list this without dying. Also this bag is bigger then it looks, so much junk can be packed into it.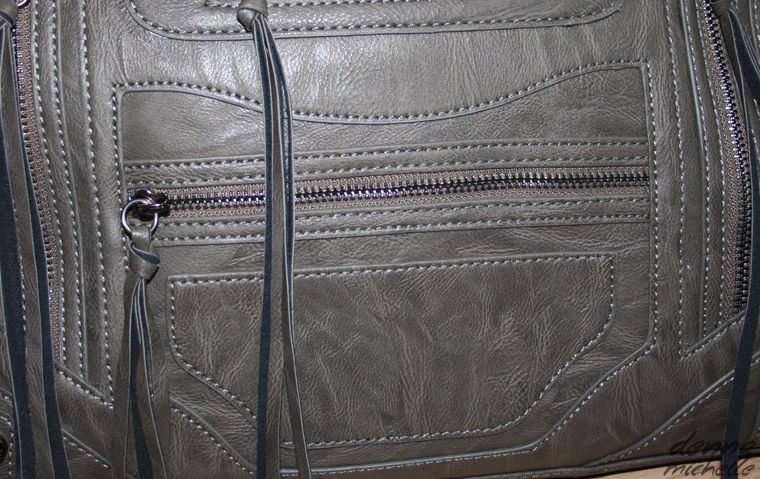 Pockets
This bag has two front pockets, the side zippers are just for fashion and can not be used. The two pockets are perfect for me. The upper pocket I use to keep my lipstick, USB stick and keys into. When I need any of those I just zip it open and grab it without having to dig into my bag. Then we have the lower pocket that is bigger. I use this to keep my bus card and my phone. Again two things that I need to take out from time to time when traveling to school. Also the inside has a zippered pocket and two small pockets.
Details
The details on this bag are stunning, the stitching is really nice. Especially the front has many stitches and details. I really like how there are tassels on the zipper, it makes it easy to grab and open in one fluid movement. Then we also have the brandname on the bag, those tiny round things have the name on it. I really like this, it does not scream "Look at my Steve Madden bag!" what I personally prefer. Also it is a quality bag, I have been taking it with me for some days now and it keeps up nicely. The bag feels great and is just perfect.
I am personally very happy with this bag, and if you have the chance to order it. I would recommend it. And they also havy many more cute bags. What do you think of my new bag? Leave me a comment!