At time for watching
I am really in love with headbands because they add a little something to every outfit, they can dress up a simple outfit or add a little something to your party outfit. I recently found
the pink pewter headband
s at time for watches. I have to say that they are almost like jewelry so special and detailed. I would really love one of these headbands, they have so many different styles so I bet everybody can find something they love. Read more to see more styles and all links.
Lovely styles.
From left to right we have the
Brandy
that is a very lovely headband worn by Carrie Underwood. I really love this headband for casual outfits, I think it would stunning with jeans and a blouse. Next to that is the
Deanna
, I have to point out that if we left out the first
A
we would have my name. The pink and red looks really lovely together. Also the gold is a nice touch and I would rock this with a black maxi dress. Then we have the
Cameron
, a nice headband that would be perfect for a party.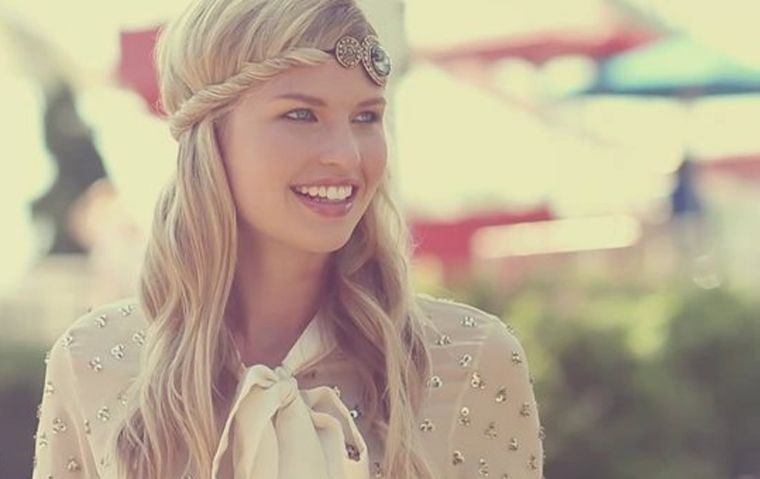 How to wear it
I think you can wear these in many ways, you can wear this with just your hair as it is. I personally think it would look amazing with curls. But I also can see it being worn with an up-do or with hair curled round it like the above picture. I think it looks really romantic and boho.
And more styles
Isabel
is a glittery headband, this is the most toned down headband I think. It adds some sparkle to your hair and I think this blue shade would look amazing on dark hair. Then we have the
Maddie
, an accent hairband. I think this is most suited to wear to school, it grabs attention but without being to much. Then we have the
Rayna
that is very similar to Cameron.
But hands down my favorite is the above
Noel
headband, I mean look at the perfection. I would rock this with many outfits. And
Deanna
being a close second.
So what is your view on headbands? Love them or hate them? Do leave it down below in the comments!