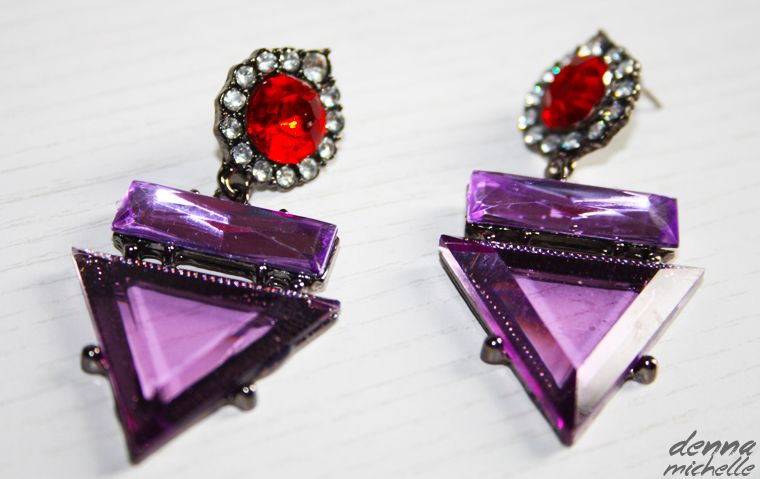 Purple Statement Triangle
Hello, it has been a while since I really blogged and shot great pictures. I have been feeling not that good and was overwhelmed with school. But now that is slowly passing and I do hope you all will still enjoy to read my blog and I will do my best to improve it's quality. But enough about that, today I am going to show you all my lovely new earrings.....
Make it pop!
Recently I am really into purple, my hair was purple and so is my laptop. I am growing on this color and I believe it makes my hazel eyes stand out more. Also I really adore the pop of red with these earrings, they seem perfect for an all black outfit or an colored blocked one. Also recently I have been leaning towards the triangle shape. Did I mention they are dirty cheap?
You can get your own pair here.
They are only $2.36 what is almost 2 euro.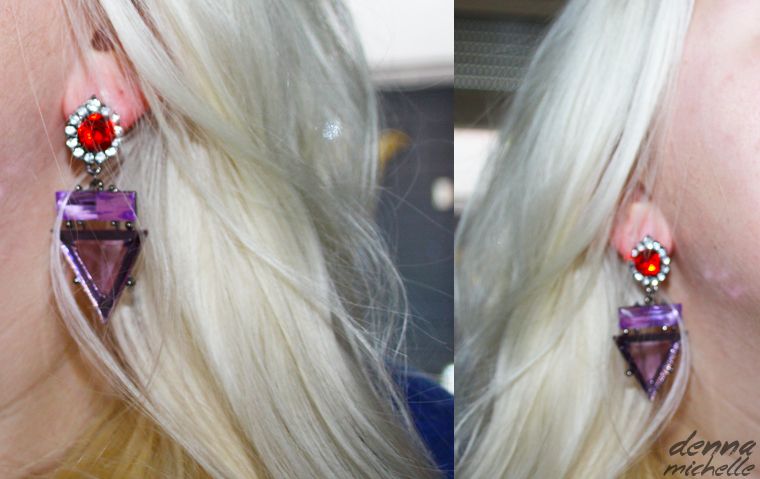 Wearing them
These earrings seem far more heavy then they are. They are my lightest big earrings up to date and the gem is the lightest I ever felt. They are the perfect size to wear with loose hair, especially when you tuck some hair behind your ear. Also they are sturdy, I shamefully have to admit that I dropped these at least 5 times are they are still in perfect shape. As I said you
can get your own pair here.
What do you think about these earrings, to big or just right? Leave it down below in the comments!