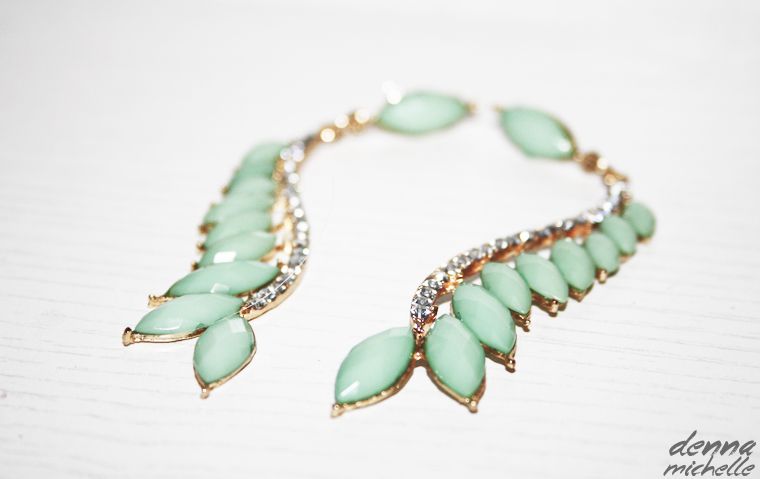 The days get warmer and the earrings get bigger
I noticed that when the days get warmer my earrings get bigger. And I think a good pair of statement earrings can be worn with an up-do or with loose hair. It should look pretty without being to overpowering. And I think the above earrings do that. I bought them in mint what is my current favorite spring color next to coral. So if you want to know where I got these and what I payed for them, click read more.
Mint, rhinestones and a leaf design
These earrings are marketed as 'retro' earrings, I personally think they are more elegant then retro if I had to label these. You can get them on eBay
from this seller here.
And they are very nicely priced at $1.89. The seller also has black and yellow next to these mint colored earrings. But mint is hands down my favorite, it looks so dainty and cute. The shade is perfect. And while I normally would be bothered by the gold details, I do not care for them with these earrings. You only see small hints of gold making it perfect to combine. I also love how they have studs and then a big dangle part. It looks really good, it does not feel 'hard' but moves with you when you walk.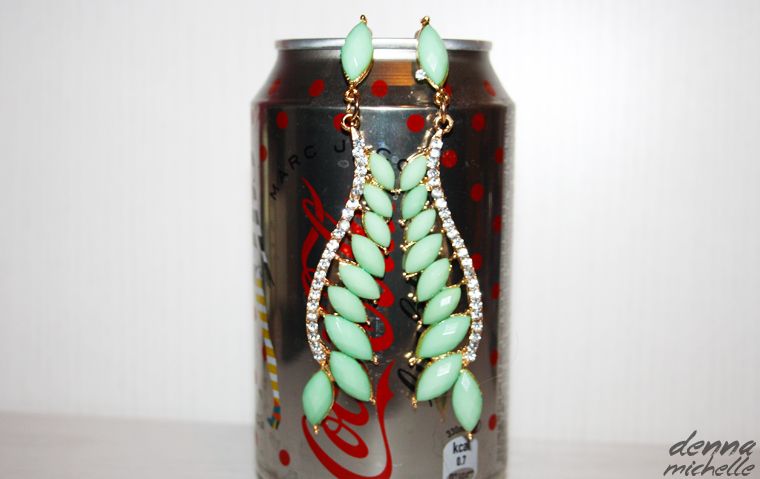 I have worn these for a few days now, they keep up very nicely. They are still in the same condition as when I first got them. They are sturdy yet very light. These weight almost nothing what is perfect so you wont have a large object pulling on your ear. I am very pleased with these earrings, I can match them up with my mint colored Mi Moneda and they look very lovely.
I am very happy with these earrings that you can get from this seller here. Do leave me a comment with what your favorite color is.