Blemish balm
Recently I bought the
L'Oréal Paris Nude Magique BB powder 5 in 1
. Yeah it is a long name, I have to admit that. It is my first BB powder, I tried BB cremes before but never powder. I got the light version for €15 if I am correct, at least that is the price
bol
charges for it. To hear what I think of it and to see some more pictures, do read more!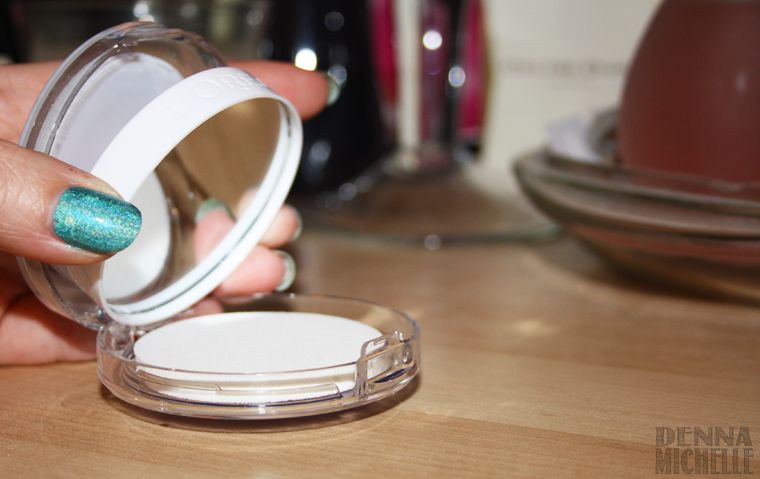 5 in 1
The powder promises 5 things
Zero shine
100% velvety skin texture
Fresh Matte Complexion
Undetectable Coverage
24Hr Hydration
Negatives
Let me start with that it does a few of these things for me but also some things are not working for me. I tested this product for 3 weeks because I could not put my finger on it if I liked it or not. So my first impression of this was not that great, I expect it to have good coverage and this does not have good coverage. I can layer this on like no tomorrow and it does not cover my blemishes. So I will never wear this without concealer or foundation because it does not cover. I tried with a sponge and a brush not nothing worked. Also the 24 hr hydration is far from working, I feel that it kind of dries my skin instead of hydration, especially my nose seems really dry after using this.
Positives
But this product is not only bad, it actually have some decent qualities that does not make me regret buying this. It does actually does a great job at reducing shine and keeping shine away for the whole day. This is perfect to powder off a great foundation and keeping the shine away on a hot day. That is why I tossed this in my bag, when I feel my 'normal' powder does not keep the shine away or when I forgot to powder off my foundation. It also feels great on the skin, it does not make a thick layer on your skin but is light and airy. It also makes your skin feel very soft. It is very lightweight.
Also I have to point out that the package is really nice, it is sturdy and does not break easy. I have had this in my school for a while now and it still looks great. Also I love the flip open top that shows you the compartment with mirror and sponge. The mirror is actually really big and it is a perfect compact to take with you.


I am going to give this a 6.5/10. It is not that I hate the product but the fact that it does not have any coverage is really disappointing to me. This is perfect for girls who have a great skin and just want to reduce shine. But I am not blown away, especially for the price.