Dainty and perfect
I love jewelry, that is a fact. Perhaps a little to much because I keep buying jewelry. One day I decided that I would only buy things that I keep wearing and things that never go out of style. My Mi Moneda necklace is one of those, I have been wearing that for over 2 years now and I have pleasure from it everyday. Also my 'Christmas' recent addition my Pandora bracelet is something that is glued to my wrist. There is one thing that I currently convert is an initial necklace. Not a name necklace but only an initial. Read more for inspiration and sellers.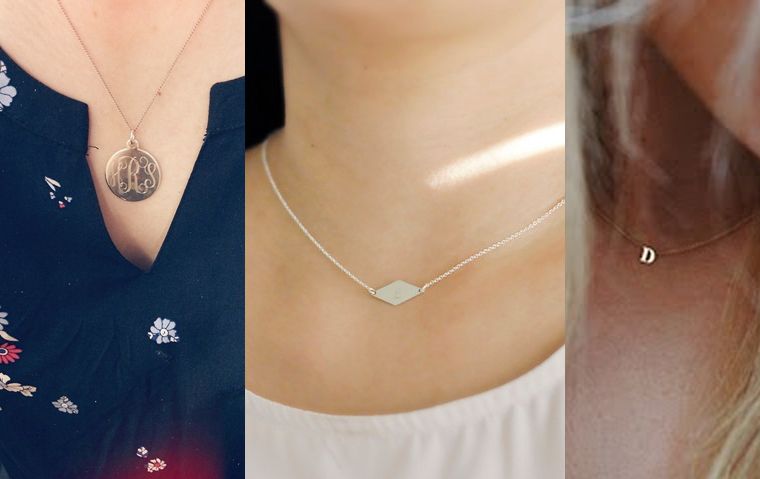 So many options
There are so many options like rose gold, silver and gold. You can have one letter dangling or you can stamp it on any shape. You can have a monogram or more then one charm. There are so many options! It might be hard to pick, but I decided to list my favorites down below. All are from etsy and handmade.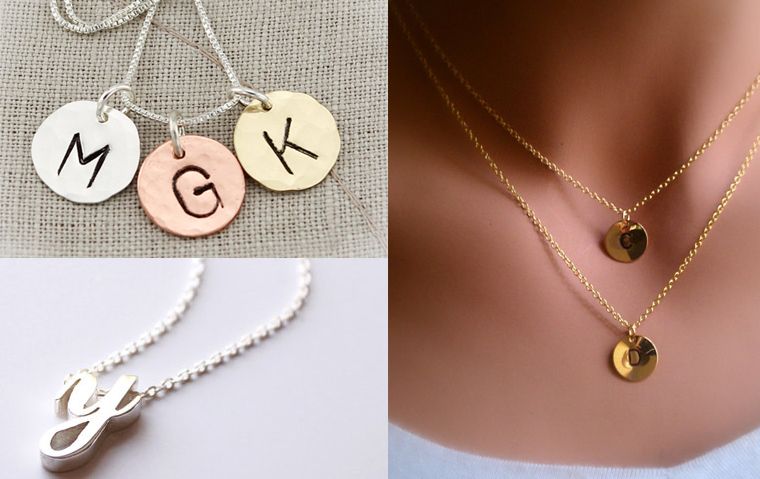 My etsy picks
I really like etsy because the pieces are unique and good quality. I picked three necklaces as my favorites. Top left we have a lovely necklace with rose gold, gold and silver. This is a hand stamped necklace from
TracyTayanDesigns
. I think it is a great necklace because it looks minimalist yet unique. I would wear it with my own three initials. But I can also see girls wearing it with their boyfriends or husbands initials. Underneath that I have the lowercase initial necklace by
BlueJewelDesign
. A really simple necklace that I can see being worn layered with more necklaces. There is also a
rose gold version,
that I also really love. And last but not least, a double gold coin necklace by
RoyalGoldGifts
. It looks really classy and the layered effect is really neat. I personally would wear my own first letter and the first letter from my last name.
I think with these three necklaces you can not go wrong. They would fit many outfits and styles. What is your favorite out of all these images? Tell me in the comments down below!
The images without link are from Tumblr, sadly enough I could not find the original source.