Pink, Purple & Yellow
Recently I bought a lot of pigments from eBay. I got 60 pigments for only $11.79 or €8.48. I spend some time swatching everything and taking pictures of the jars. I decided to split this up in more then one article seeing I got a lot of pictures and I wanted to keep it organized. Today I am going to show you all the pink, purple and yellow shades. So do read more, I will promise you will not be disappointed.
Basic info
As I said I got them from eBay, to be correct I got them from
this seller here.
I can say that the packaging is really great, it traveled from Chine to Holland without breaking a single pigment. I got 60 pigments, 30 where glitter based and 30 normal shades. But you can also get only glitters
at this listing here
. I decided to swatch these after dipping my brush in some water because the color comes out better that way and it is easier to apply. I also listed the numbers of the colors on the image.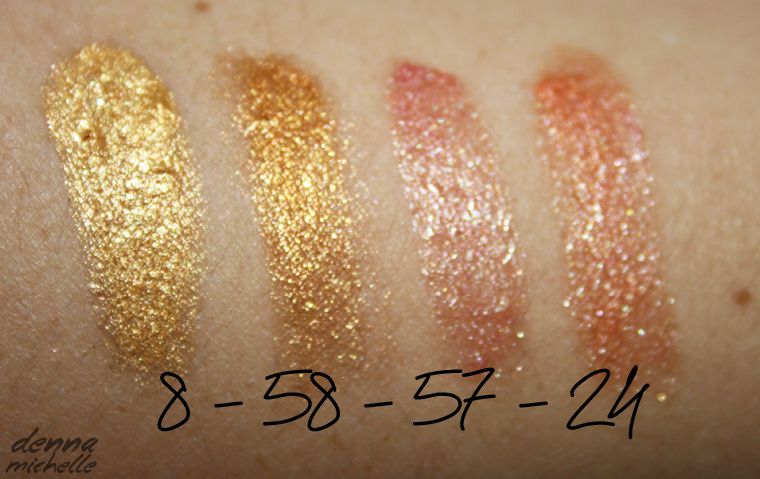 Yellow
The above 4 colors are really lovely for a party. I can see the gold being used to give a real unique pop of color and I have to say that 57 & 24 are really pretty rose gold shades, they look slightly peachy and I think they would look lovely paired with a tan shade.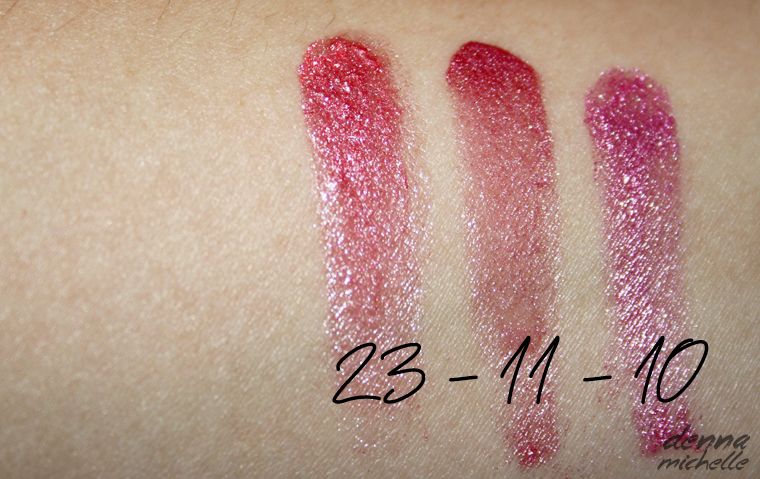 Pinks
The above pink shades are from the jars in the first picture. I am not sure how wearable these are, but then again I can see this being paired with some black and a nice thick winged eyeliner. I am surely planning to create a look with these because they seem like a challenge.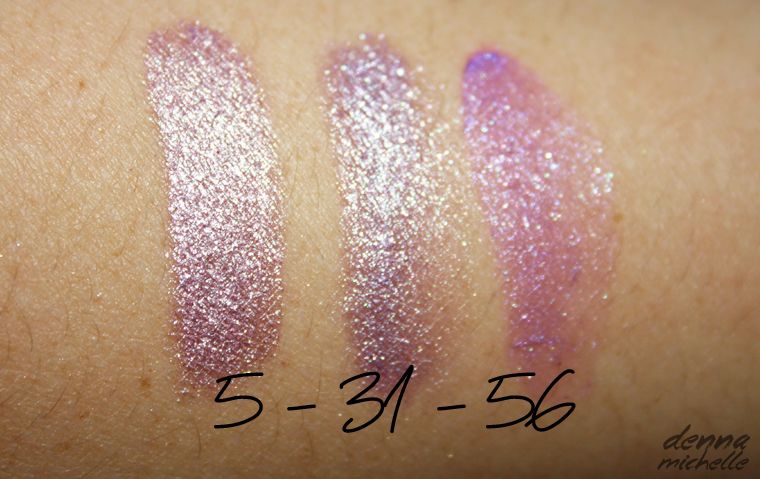 Purple
I think the above three purples lean more towards lilac or my little pony purple. These have a nice shimmer to them and I personally would pair this with a dark plum. I always think my hazel eyes pop more when I use purple shades so this is really lovely. I only wished 56 was darker.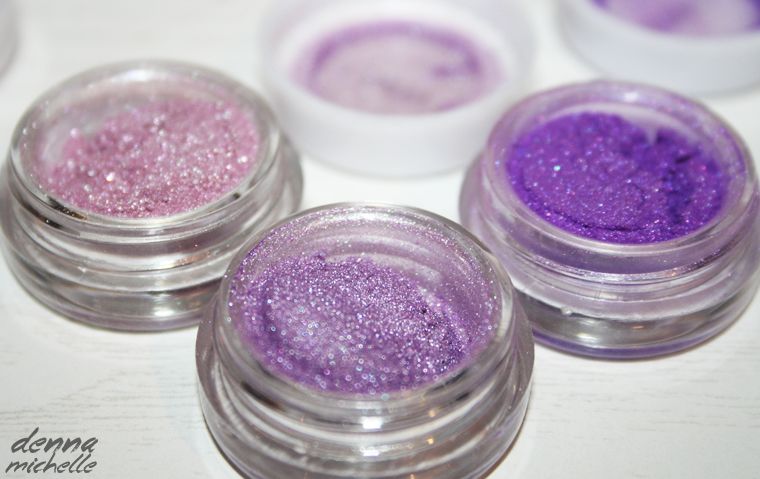 This is part one, I personally really like this pigments and I would love to hear in the comments below what you think. Also are guys interested in looks with this, I am debating on making eye looks with these to show to combine these pigments.