Small unique gifts
As might most of you know is that valentines day is coming up, a time to buy a gift for your loved one. I personally do not have a boyfriend at the moment but I know what a hassle it can be to buy something nice without buying something that is to girly and valentines orientated. So read more for some amazing gadgets and funny gifts. Also for you single ladies
put your hands up
some of these are also very nice to buy yourself.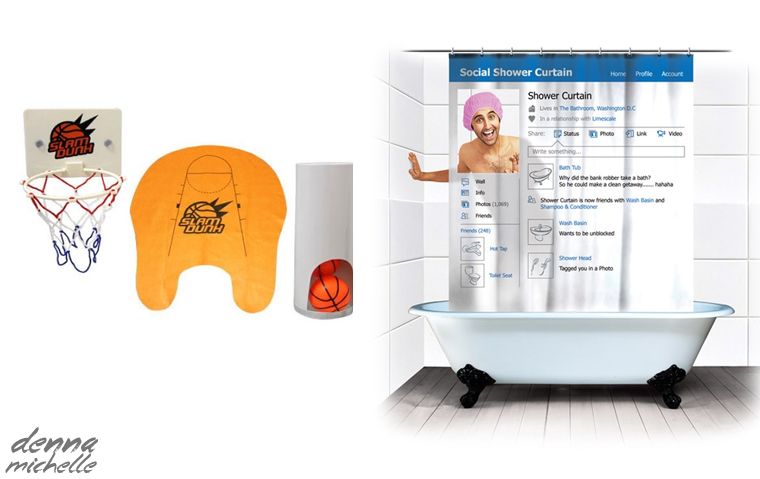 Funny gifts
Toilet Basketball
it also comes in gold and fishing but lets face it nothing would be more fun then playing basketball while you are on the toilet. This might not be the most romantic gift but it would be a perfect 'gag' gift. Also this
Facebook shower curtain
might not be the most romantic but it might make your boyfriend smile every time he uses the shower.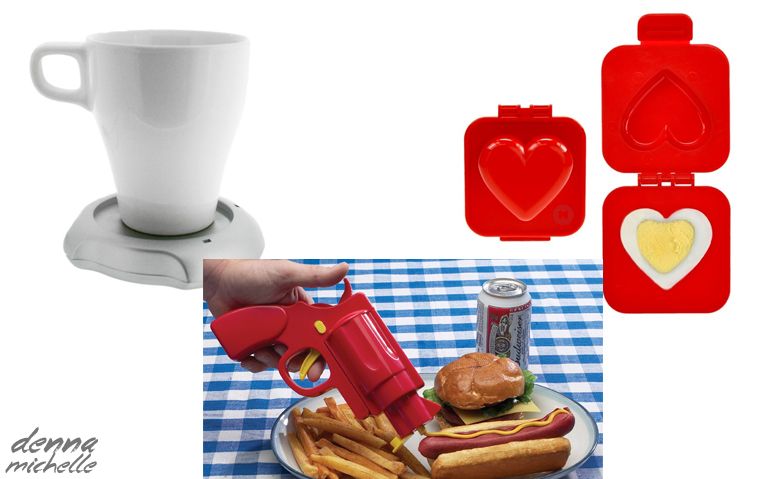 Everybody loves food right?
Nothing is more personal then making food for your guy, it might not be expensive but most of the times very appreciated. With this
egg mold in the shape of a heart
you can give him your hearth and make some cute eggs while you are at it. Also it is very easy. Does your loved one work a lot behind a computer or does he love to game, you might conciser this
USB cup warmer
the perfect tech gadget that keeps your drink warm while you type away. Also perfect for bloggers I want to add!
The sauce gun,
the perfect gift and if I was not
forever alone
I would totally get my loved one this. It combines fun and food and lets get real here, I know a lot of people who love to pretend that they are in an action movie. This gun combines that with fries, meat and everything that needs some sauce.
This will always come in handy
This phone charger
comes in the shape of a faucet, you can keep it plugged in and turn it like a real faucet when you want to charge and the light goes from red to blue. Perfect for everybody who is smartphone obsessed.
The sweetest boyfriend, this candy machine
is the perfect gift, he can fill it up with the candy of his choice and place it on his desk for easy access. Also the last one is for Iphone owners,
a nice solar charger
that would be great for every student or smartphone user that hates a death battery.
What are you buying your significant other? Leave it in the comments below!