Ginger Sparkle
Currently the body shop is having a sale and especially the Christmas items are on sale. I decided to pick up one thing at the body shop sale because I have to many items I want to finish first. So I picked up the ginger sparkle, a shimmer lotion with a super cute package. If you want to know what I think, do read more!
Ginger kick!
Recently I seem to have found a love for ginger scent
like this amazing body lotion here.
But also the Ginger Sparkle you can see above. I really adore the scent of this, I normally love fruity scents but I really adore this ginger. I could try to describe it but to be honest I always frown when people start to describe scents, if I had to make it short. It kind of smells like cinnamon, a dark normal scent.
Now lets get to the informative part about this article. This lotion that has shimmer. It had me sold on the moment I read "SHIMMER" I love lotions with a little sparkle because they make my skin look better. I do have to admit that this product might be better suited for the summer, I can see me rubbing this on my legs in the summer for a nice glimmering effect.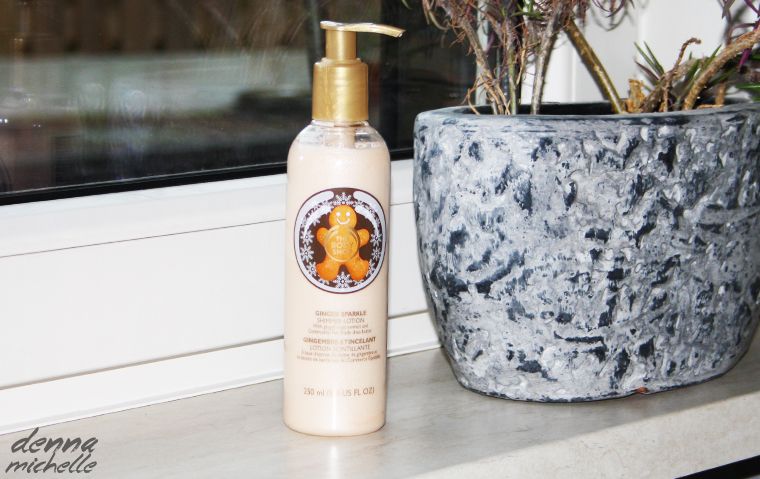 This product is packed with silver glitters and when you apply you really need to rub it out because you will have shimmer build up dots if you do not. Also your hands will be sparkling afterwards.
I checked the label and after opening it is still good for an other 12 months. So this will be put in the back of my drawers and will be making a reappearance during the summer. If you want a nice product for a cheap price I really advice this one. It seems nice for parties and like I said the summer.