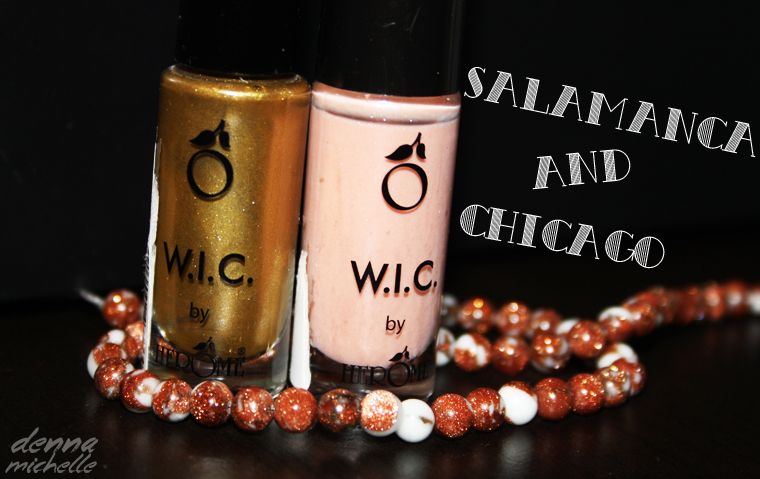 In two stunning shades
I personally do not own a lot of polishes from WIC because I tend to go for budget. Today I went for budget again thanks to a 70% off sale. Normally these go for €10 but I found them marked down. What explains the ugly paper on the bottle, I do not understand why they add so much stickers on a nail polish when they mark it down. I picked up a gold metallic shade called Salamanca en a pink with glitter called Chicago. I picked these two because I tought they would look good together, so read more to see how they look on the nails!
I am not sure if you can see but the pink has a slight glitter on it and the gold really stands out. I am not sure about this combination for the winter but this is perfect for the summer when I am slightly more tanned. But I do love my two nail polishes.
What do you think about these colors?