Metal Sugar & Glitter Jewels
Recently I bought two polishes in shades that where not yet represented in my collection. I picked up two polishes, the one on the left is a glitter jewels polish called party in a bottle. And the left one is a glitter jewels polish called skyfall. For swatches, read more!
Perfect match
These two polishes are a perfect match together, I really love the idea of an accent nail so I went for that. One is more leaning towards blue and the other more teal/green. I used part in a bottle on my middle finger and the other three where skyfall. Skyfall was very easy to apply, I went for three coats but two where enough. The glitter polish is very hard in use, when I went for one coat I had a small amount of glitters on it. I decided to layer it on by tapping it on instead of painting it on.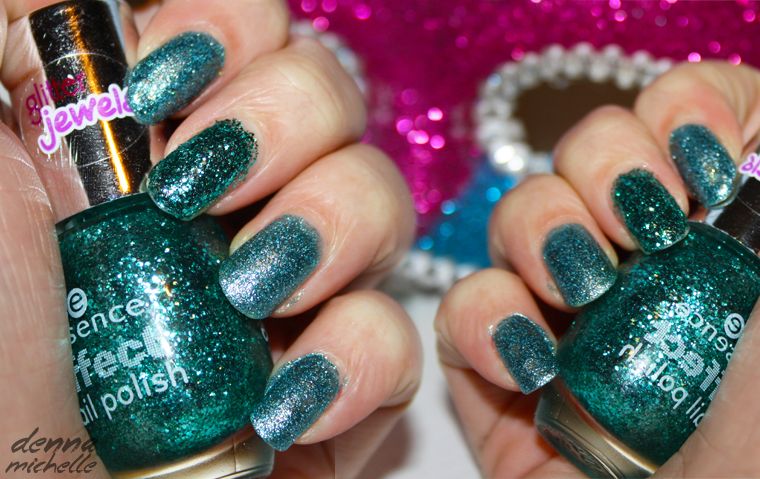 What do you think of these colors and new polish?