From eBay
Let me start with saying this is not a real too faced pallet. So I will not talk about it like it is real but I will talk about just an eye shadow palette I bought on eBay. Because I take a small make-up bag with me to to school I decided to check eBay for a cheap natural eye shadow pallet that I can toss in my bag without fearing that I break it. I found
this listing here
and ordered the above for $4.99 or as I say, dirty cheap. Do you want to see how the pigmentation is on this little tin of eyeshadow?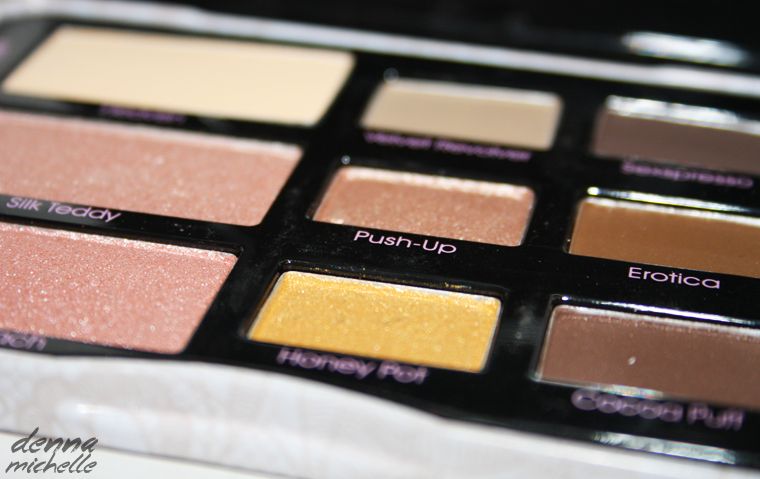 The eyeshadow
Quality wise the package is rather sturdy and perfect to toss in your bag. It is a little tin that closes with magnets and it has 3 big and 6 small eyeshadows. The palette is the size of my hand and has a mirror inside. I say, it is the perfect travel product. It also
comes in different colors and a blush version
.
But what is import is the swatches right? I went from left to right and went from day to classic to fashion.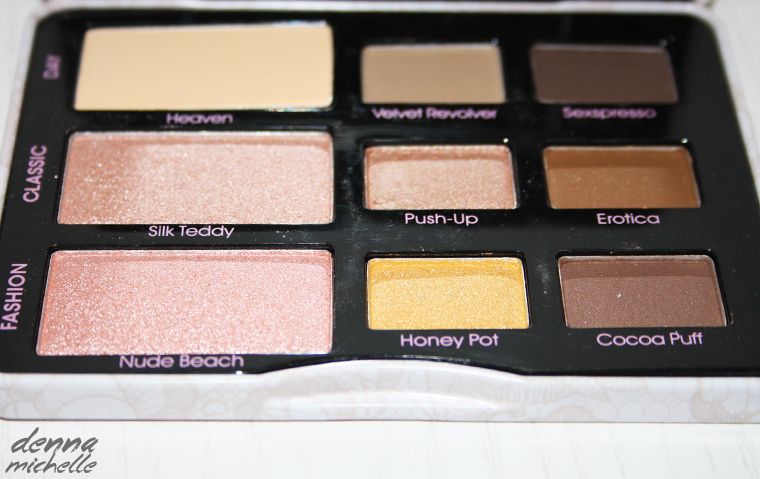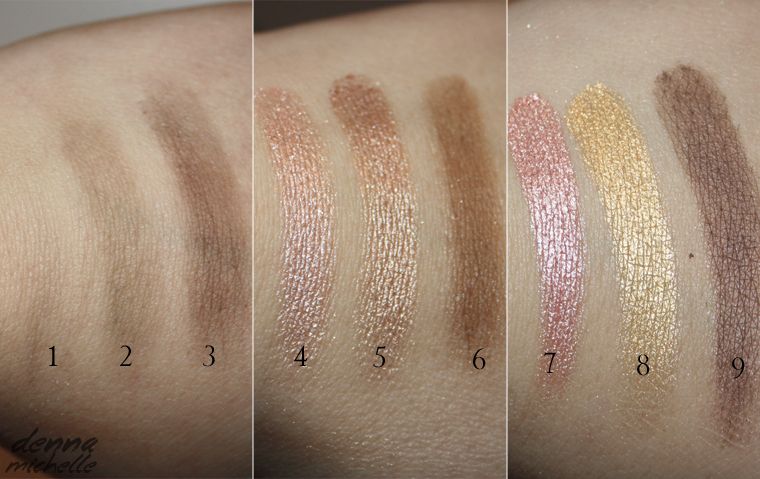 I numbered them for your pleasure. As you can see the first set of day is not that impressive. Heaven the biggest pan and number 1 does not give pigment and it is crap to be honest. Also the two shades beside it numbered 2 & 3 are not that decent they almost do not show up. I was kind of sad that number 3 called 'sexspresso' was so bad because I would have loved telling people I had some sexspresso on my eyelids.
The row below that is far more decent and I really loves these shades, they glimmer exept for number 6 called Erotica what is a pretty matt shade. I really like number 4, silk teddy. It is prefect for an everyday look.
The bottom row is my favorite. Number 7, nude beach. Is an amazing shade that I already wore a lot. Also 8, Honey pot beside it has a lot of pigmentation and number 9 is a really dark brown.
All in all I am pleased with this pallet, I did wish it was not a knockoff but just a normal brand or nameless. The eye shadow is really nice especially 4 till 9. What do you think?