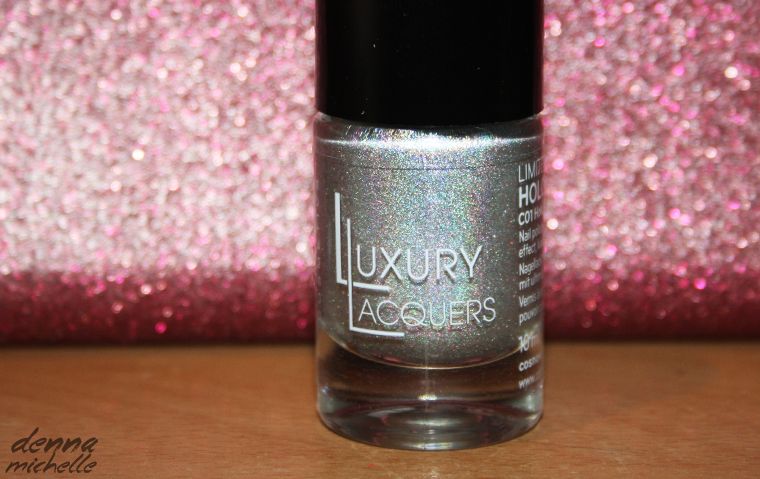 Holomania - Holo Manolo
Catrice has a new collection that features three kind special polishes. They have sandstyle, glitter and holo. I decided to pick up two holo polishes and one with glitters. To be honest I could have picked up the whole display because the polishes looked amazing, but sadly enough my budget is to small for that. Also a small note since I already got questions where I got these because they are coming to Holland in March/May. I got these in Germany where they are already for sale. I was really lucky to see a full display because I am sure these will be a big hit. Also on an other sidenote, I googled like mad and I was sure I could find swatches of this collection but at the moment I am pretty sure this is the first swatch online! So read more for my opinion and swatches
Stunning in the light!
This is a silver based polished with a holo effect. I am pretty sure other brands also make this color because it is a go-to-color that most people will love. I do think this is amazing for summer, I can see the holo effect really getting it's justice in the direct sunlight also with a slight tan this would also look very nice. The package states that this needs two coats and I also did that for the picture, but it also covers really nice in one coat.
The one negative thing I need to say about this is that it seems to take longer to dry, I let it dry for some time and then hit the side of the table with one nail and it mushed my whole polish. But after a hour this was fully dry and keeps in place.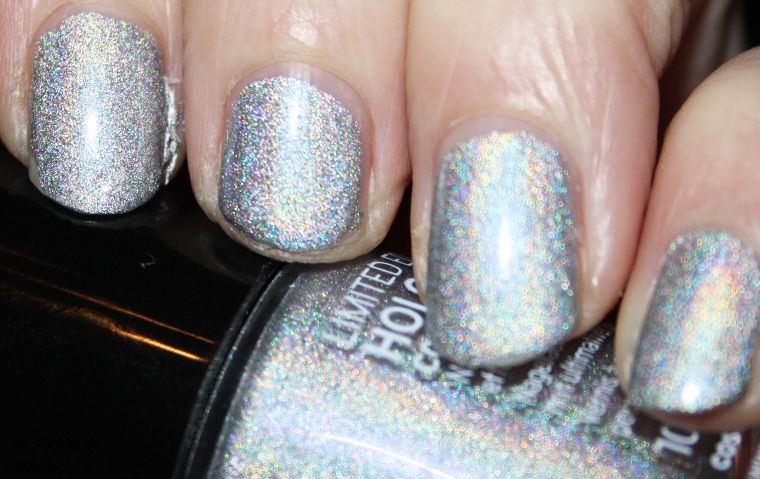 I really love this polish but I want to know what you think? Do leave me a comment with what you think.