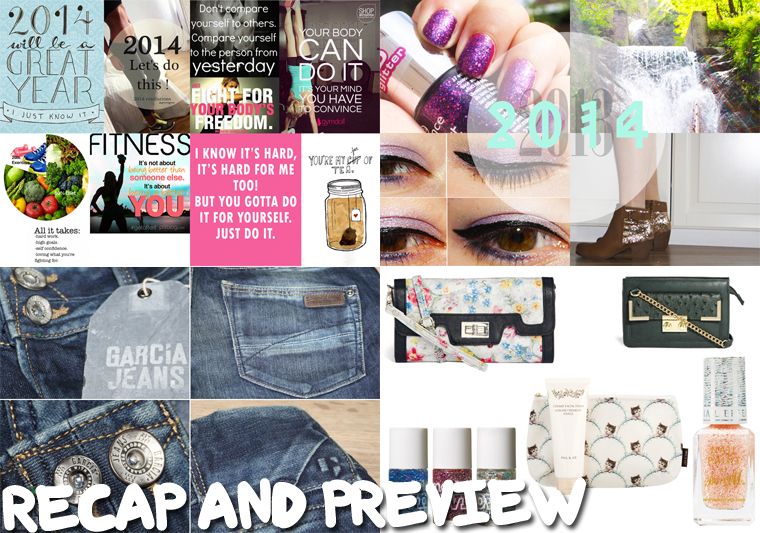 This week and last week
Today a new article that will be done weekly. I will make a list of the articles of last week and give you a little preview on what is planned for the next week. I do hope you enjoy this article and tell me in the comments what you think.
Last week articles
Nelly Sale
We all need a little motivation
New year New goals
Asos Wishlist
Essence stay matte lipcream
Goodbye 2013
New Jeans from Jeans Centere
Currently
December in 2013
Next weeks articles
I have a few things planned for next week, I do hope to get all the articles ready in time. I can not promisse things will not change or be swapped but the agenda for next week is.
A diary like post of how my week was with some pictures. I am still debating on how I want to call this but at the moment I am leaning toward just using the month and year and then keeping it in parts like part 1, part 2 and so on. I do want to make this a regular thing.
And because I know some people are not a fan of diary posts, I will also put on a second article [2 o' clock dutch time] about my new pandora bracelet and the charms I got for it.
This day is still up for discussion. I am debating between two articles one with stamped nail art or one with an essence lipstick. What do you guys want? Leave me a comment!
That day will be a wishlist post that features a few of my current wishes. I am debating on making this also a set thing that every Thursday I will make collages of wishlists and things that I have discovered.
Friday is set in stone a fit friday day! Again two articles like last week! The first will be about the positive effects of green and white tea and my favorite kinds. The second article will be about some sites that I have discovered that have a lot of nice fitness gear.
I will be featuring a nice webshop that I found. This will be shoe orientated but with a nice little twist. A little hint, it features studs!
And Sunday will be again a recap and a preview article.
So are you loving this style of article every Sunday or do you prefer a different style?
Till next time,
Denna